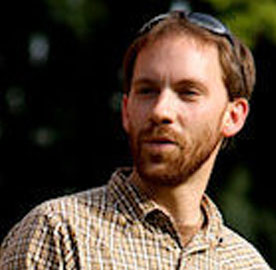 Marcus Reynerson - Anake Outdoor School Coordinator and Tracking Intensive Instructor
Marcus has lived close to the natural world throughout his life and some of his earliest memories include hunting and fishing in the muggy marshes and pine forests of south Louisiana and the gulf coast of south Texas. Thanks to a childhood of time spent outdoors, Marcus got an early start working in the environmental education field. After leading teens on backpacking trips and trail crews during college, and completing a semester with the National Outdoor Leadership School in 2000, he earned a degree in Environmental Studies from Miami University in Oxford, OH in 2002. Marcus went on to serve as a conservation programs director for Philmont Scout Ranch in Northern New Mexico and then as a lead naturalist at an outdoor education center in Southern California. He was drawn to Washington from Louisville, Kentucky, to attend the Anake Outdoor School in 2005. A year later, he served as an apprentice for the program before becoming an instructor in the fall of 2007. Marcus is also an Instructor with the Wildlife Tracking Intensive.  
In addition to working at Wilderness Awareness School, Marcus leads trips with the experiential education organization Way Leads To Way Student Expeditions. He is also certified as a Track and Sign Specialist through Cybertracker Conservation by scoring 100% on their internationally standardized evaluation process. On top of immersion in nature, Marcus enjoys playing guitar, traveling, backpacking, fishing, sitting around a fire with friends, life near the ocean, and tends to be fond of any music with a good twang.