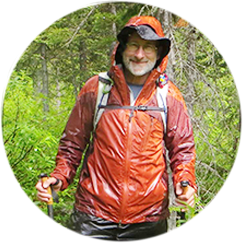 Saul Weisberg
Executive Director
Saul  is executive director and co-founder of North Cascades Institute. He is an ecologist, naturalist and writer who has explored the mountains and rivers of the Pacific Northwest for more than 30 years. Saul worked throughout the Northwest as a field biologist, fire lookout, commercial fisherman and National Park Service climbing ranger before starting the Institute in 1986. He has authored Headwaters: Poems & Field Notes, From the Mountains to the Sea, North Cascades: The Story behind the Scenery, Teaching for Wilderness, and Living with Mountains. Saul serves on the board of directors of the Association of Nature Center Administrators, the Natural History Network, and the Environmental Education Association of Washington. He is adjunct faculty at Huxley College of the Environment at Western Washington University. Saul and his family live near the shores of the Salish Sea in Bellingham, Washington.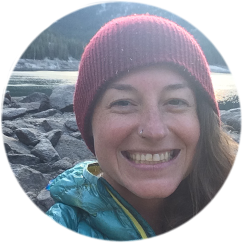 Kayla Andres
Administrative Coordinator
Kayla­ is a Washington native who spent most of her childhood outdoors with the kids on her cul-de-sac, or inside practicing different instruments. After toying with the idea of becoming a music teacher, she eventually graduated with her BS in Geology from Western Washington University, and has made Bellingham her home ever since. She brings her love for the outdoors, youth education and data entry to the North Cascades Institute as the Registration Assistant. Living in such a beautiful place has given her endless opportunities to try every type of outdoor activity possible. Her free time is currently spent rock climbing, hiking, snowboarding, playing music, reading, cross-stitching or planning for the Girl Scout troop she co-leads.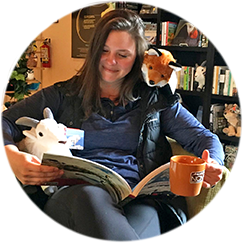 Kiley Barbero
Marketing and Design Coordinator
Self-taught in graphic design and marketing, Kiley has a natural curiosity and passion for lifelong education. She brings diverse marketing and educational program experience from both the public and private sectors - having worked in Product Marketing and Development at Watson Furniture and as a Park Ranger in both the Education & Outreach and Volunteers-in-Parks offices at Olympic National Park. In 2011, she graduated from Huxley College on the Peninsulas at Western Washington University. Kiley is grateful to put her skills and experience to work for a cause that brings joy to people of all ages. While the Hood Canal will always be home, the North Cascades ecosystem provides her next learning adventure!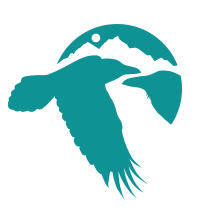 Emily Bedker
Program Instructor
Emily hails from the Lakes Country of Minnesota, and feels most at home floating in a canoe and listening to loon calls. She has spent four summers frolicking in alpine meadows, napping on flat rocks in the sun, and guiding young women's canoeing and backpacking trips in wild places like the Boundary Waters Canoe Area Wilderness, the Beartooth Range of Montana and the Arctic National Wildlife Refuge. Emily's teaching is informed by experiences in early childhood classrooms and features radical empathy, intentional communication and brave curiosity. She found her way to the North Cascades after searching far and wide for a place that has canoes, snowy mountains and a mission to make wild places feel like home for young people. When she's not learning alongside youth in the outdoors, Emily is likely cooking breakfast foods, daydreaming about summer swimming or embroidering colorful lichens and wildflowers.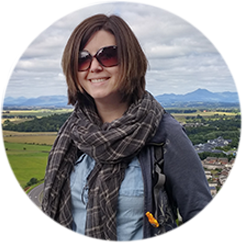 Paula Berg
Development Coordinator
In 2014, Paula joined North Cascades Institute with more than 10 years of experience serving foundations and nonprofit organizations in various fundraising capacities. She is passionate about working with groups who contribute to the vitality of local communities through educational opportunities engaging children and families, the arts and the environment.   Born and raised in the Pacific Northwest, Paula's love for nature developed at a very young age and was cultivated by many years of family camping trips and outdoor adventures. She now enjoys sharing her love of this place with her husband, daughter and the international students they host. She especially enjoys road trips, nature walks, hiking, reading and art.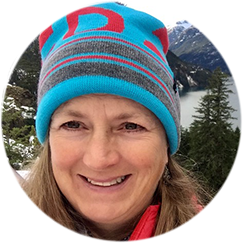 Jodi Broughton
Development and Marketing Director
Jodi joined the Institute in 2014, bringing with her 14 years of conservation nonprofit experience, including fundraising consultation, grant writing, membership acquisition, donor relations, event planning and senior management. She has a B.S. in Environmental Policy from Huxley College. Jodi is dedicated to helping conservation supporters achieve their goals and keep nonprofit organizations running smoothly. Based in Bellingham, she spends as much of her spare time as possible enjoying the outdoors – whether gardening, backpacking, kayaking, skiing, or just exploring, she's always happiest being at one with nature.
Amy Brown
Program Manager
Amy manages the Institute's Youth Leadership Adventures and Community and Neighborhood programs in addition to leading the Institute's Diversity Committee and Pathways for Youth Initiative. She started working for the Institute in 2006 after earning her Master's degree in Environmental Education through North Cascades Institute's graduate residency program and Western Washington University. She has more than 15 years of experience taking youth and adults outdoors, including working as a whitewater kayaking instructor and raft guide, adventure travel leader in Central America and interpretive park ranger in Utah. In her free time, Amy enjoys whitewater kayaking, mountain biking, skiing, hiking, birding, traveling, thimbleberries, alpenglow, the song of the hermit thrush and making up silly songs. Amy lives in Bellingham with her husband and children near the shores of Lake Whatcom.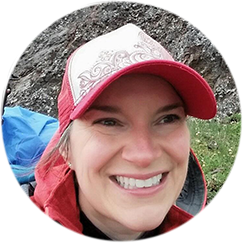 Kimber Burrows
Mountain School Manager
Kimber's connection to the North Cascades began during a NOLS semester course in 1996. That course launched her 18-year career as an environmental educator, middle school science teacher and nonprofit administrator. Kimber received her B.S. in earth science (secondary education), environmental studies and recreation from Western Michigan University. While teaching middle school science and working as a program director, she earned a M.Ed. in Science Education. After spending the past five years in Denali National Park in Alaska, Kimber and her husband Rob are excited to be back in the North Cascades. In their free time, you'll find them exploring the mountains and rivers that they consider home.
SuJ'n Chon
Program Director
Bio coming soon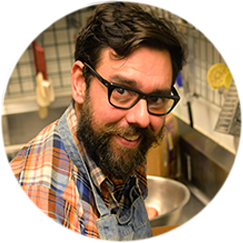 Justin Daniels
Head Chef
Justin began work as Sous Chef at the Environmental Learning Center and was promoted to Head Chef in September 2016. Justin began cooking for himself at age 7 and hasn't stopped since. He brings 20 years of professional cooking experience to the Institute, including 6 years at a Palestinian soul food restaurant, a year at a sushi bar in Boise, owning and operating a farm-to-table catering business and a smattering of positions in fine dining restaurants between here and his hometown Kansas City, Missouri. Justin is passionate about food and feels fortunate for the opportunity to share that passion with the guests and staff at the Environmental Learning Center. He currently resides in Marblemount with his faithful dog Cecil and couldn't be happier.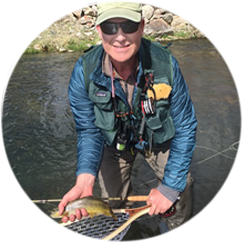 Matt Duett
Systems Administrator
Matt  brings over 20 years of experience to help plan and manage the various computer and network systems at NCI. Matt is a New Orleans native who served as a Communication/Data Systems Officer in the United States Marine Corps, based in Virginia, Okinawa and Hawaii. He graduated from Tulane University with a degree in English. He is an avid fly fisherman and sea kayaker. His wife and 3 children enjoy spending time in the mountains, beaches and islands whenever possible.
David Gardner
Adult and Family Program Manager
Bio coming soon.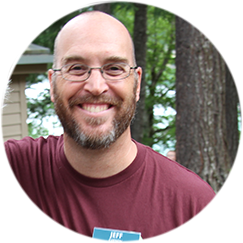 Jeff Giesen
Associate Director
Jeff was hired as a nine-month seasonal Program Assistant in 1998 and spent the first day of his employment building his own desk. Since then he has had eight different job titles before becoming the Institute's Associate Director in 2012. Jeff oversees the internal operations including programs, finance, human resources and Learning Center operations. Jeff has a Bachelor's degree in environmental education from Western Washington University, a Master's Degree in Science and twenty years of experience, including positions at residential centers in Ohio and Georgia. He lives in Bellingham with his wife Janet, daughter Kate and son Will and has recently rediscovered the joy of skiing at Mount Baker.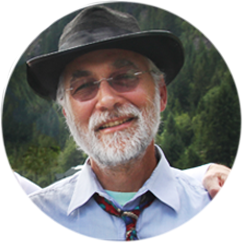 Kristofer Gilje
Learning Center Director
Kristofer has been with NCI operations since 2007. For the previous ten years, Kristofer served as operations manager for Holden Village, a remote Lutheran retreat center in the North Cascades. For more than twenty years before that he worked as a building contractor and carpenter in Bonners Ferry Idaho, Minnesota, and California. Kristofer blends 35 years of experience in construction, maintenance and risk management with a philosophy degree from the Paracollege at St. Olaf College in Northfield, Minn. Kristofer divides his time between the Learning Center campus and his home in Bellingham where he and his wife Kristen are restoring their hundred year old home. Their grown daughters Kaia and Johanna are off exploring the world.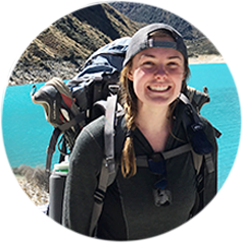 Alyson Gourd
Graduate Community Coordinator
Aly's connection to the Pacific Northwest and interest in place-based education has led to her continued involvement with North Cascades Institute. Aly graduated from the Master of Education Residence program at the Institute as a member of Cohort 15. She has continued to follow her passion for supporting field-based experiences in higher education through her work with the Graduate program. Aly lives in Bellingham and is often found seeking sunshine on the eastside of the Cascades in search of mountain goats and rocks to climb on.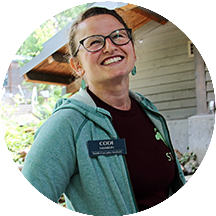 Codi Hamblin
School Program Manager
Codi works to connect people with the North Cascades by promoting and sharing the Institute's work through various outreach avenues and works closely with Mountain School and SnowSchool. A passion for connecting people with the natural world originally brought Codi to North Cascades Institute as a graduate student where she lived, studied and taught Institute programs at the Environmental Learning Center. Prior to graduate school, Codi received her B.A. in Environmental Journalism at Huxley College and wrote for the weekly and daily Skagit County newspapers. Codi enjoys frigid dips in mountain waters, playing in the snow, and taking natural history notes along the way.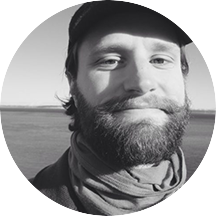 Evan Holstrum
Senior Instructor
Hailing from south-central Alaska, Evan grew up canoeing, tromping around the tundra and flying falcons with his father. After studying Fine Art and Japanese at University of Montana, he began volunteering in wilderness monitoring. Evan segued into environmental education and brings an interdisciplinary approach to his work, alongside practices in foreign language and the creative process. If he isn't nestled into a mossy tussock somewhere reading the poems of Cold Mountain, then he's likely clinging to a sunny rock face or riding his bike to one.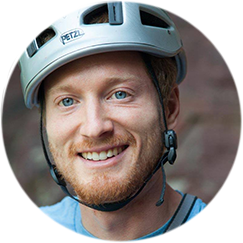 Calvin Laatsch
Conference and Retreat Manager
Calvin works with a wide variety of groups to bring new and creative programs to the North Cascades Environmental Learning Center. Calvin's professional life has been largely inspired by the outdoor "friluftsliv" school he attended in Norway. In 2008, he earned a bachelor's degree in outdoor recreation and tourism from Western Washington University. Calvin has spent the last decade facilitating intimate experiences with nature through his work as an educator and program coordinator. Most of his free time is spent rock climbing and thinking about rock climbing. He also enjoys watching kung fu movies, eating, and laughing.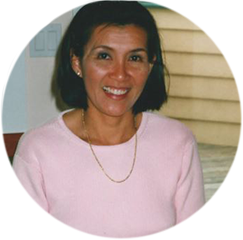 Orawan Layne
Bookkeeper
Orawan was born and raised in Thailand. She has a BA in Accounting from Ramkhamhang University, Bangkok. She moved to the US in 1988. Since moving to the US, she has been living along I-5 from the South to the North: San Diego, CA, Eugene, OR, and now Bellingham, WA. She was a YMCA certified aerobics instructor and has taught Step and Kickboxing classes since 1996. Now she gets up at 5 am and uses an elliptical machine at home before she comes to work. She likes gardening, running, and hiking.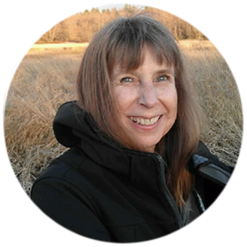 Cindy Lee
Human Resources Manager
Cindy was born and raised in Juneau, Alaska and spent most of her life there. She moved to to Bellingham for 5 years in 2000 and later returned to this area in 2012 because of its natural beauty, friendly people and outdoor activities. She has an extensive background in Human Resources with the State of Alaska, the National Park Service (Glacier Bay NP and North Cascades NP) and Goldbelt, an Alaska Native Corporation. She is a member of the Tlingit and Haida Tribes of Alaska. Cindy enjoys spending time with family, playing with her beagle dog Bender and gardening.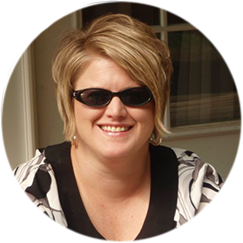 Darcie Lloyd
Administrative Assistant
Darcie joined the Institute in Spring 2012 as a seasonal to support Skagit Tours registration and has continued on doing everything from administrative work to housekeeping to program support. As a native Washingtonian, she has spent much time camping and exploring the state with her family, and feels blessed to have such a wonderful area to explore and play in in the North Cascades. She enjoy being outside with her husband and son camping, hiking, biking and just enjoying what nature has to offer.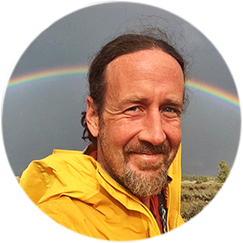 Christian Martin
Communications and Marketing Manager
Since 2006, Christian has served as the lead writer and editor for Institute print and online media, the contact for media inquiries and organizer of many of the Institute's community events. In the past, he has been the features editor for the Bellingham Weekly, an English instructor at Whatcom Community College, backcountry host on the Snake River in Jackson Hole and a field educator in Alaska. Christian's freelance writing work can be found in publications throughout the Pacific Northwest and he is a contributing author to The North Cascades: Finding Beauty and Renewal in the Wild Nearby. He loves to take road trips, make soup, hike, observe birds, paddle the Salish Sea, practice yoga, serve traditional oolong tea and wander the Greater Yellowstone Ecosystem.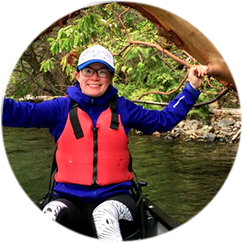 Iris Maute-Gibson
Grants Coordinator
The profound impact of connecting with nature was instilled in Iris as a child through transformative outdoor experiences. She is a product of the Institute's belief that when people connect with nature, they will protect it. Communication is a core strength Iris brings as the Grant Coordinator: inspiring investment in shared values and helping funders experience joyful giving. Since earning her degree in Political Science and Womens Studies from Western Washington University, Iris has worked as a higher education policy advocate, campaign consultant and the Development Manager for the Whatcom Dispute Resolution Center. Iris serves on Bellingham Planning Commission, Association of Fundraising Professionals regional committee and as a volunteer mediator. Hiking, canoeing and exploring the outdoors motivates Iris to empower others to connect with, and care for, the North Cascades ecosystem.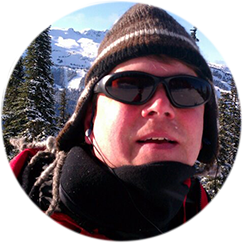 Chris Nelson
Facilities Manager
Chris is a Northwest native who grew up on Guemes Island in the San Juan Islands. Summers spent hiking, camping and boating with his parents instilled a lasting bond with the Pacific Northwest. He brings over 25 years of experience in the construction, property management and food and beverage industries to his position at the Environmental Learning Center. Chris lives on a family farm in Burlington and is an avid boater who enjoys snow skiing, dancing, camping and traveling with his wife and family.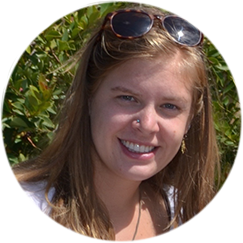 Sarah Parker
Youth Leadership Coordinator
Sarah grew up exploring the deciduous forests and sandy beaches of Massachusetts. After graduating high school, she made her way to the Pacific Northwest to study Biology at Lewis & Clark College in Portland, OR. It was here that she became completely entranced by Pacific Northwest ecology and realized her desire to share the fascinating wonder of the natural world with all, especially young people. Sarah explored the ecosystems of the Rockies and Hawaii before finding herself back amongst the ferns and cedars of the Northwest. Sarah lives in Bellingham and spends her free time frolicking in the sunshine, rain and snow.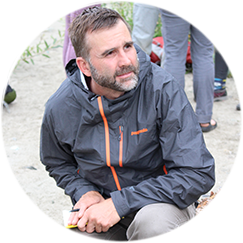 Joshua Porter
Graduate Program Director
Joshua brings 20 years of experience in environmental, conservation and wilderness education to the Institute's Graduate M.Ed. program. He has coordinated, developed and taught field based programs ranging from Alaska to Patagonia, and Puget Sound to Cobscook Bay. Since earning a M.S. from the Lesley University, Joshua has been teaching undergraduate courses for the Wild Rockies Field Institute and more recently, as adjunct faculty in the Ecological Teaching and Learning M.S. program at Lesley University. The North Cascades became home for Joshua while attending the Evergreen State College and working as a Climbing Ranger in North Cascades National Park. He is happy to be back in this familiar landscape, engaged in a learning community so committed to illuminating connection to place.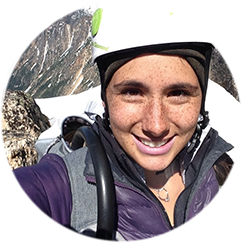 Ellie Price
College Access Coordinator
Ellie graduated from the University of Washington with a Bachelors of Science in Aquatic and Fisheries Sciences. After working for a few years and earning her Masters in Informal Science Education, she and her husband decided to take some time off to explore the Southwest and engage in their shared passions of rock climbing and adventuring in their van. Growing up on Whidbey Island, Ellie has long loved the outdoors. She has spent years volunteering and working with both underrepresented youth and those with disabilities. Sharing the outdoors and science education with these vulnerable populations is her life's goal and she starts on that journey at North Cascades Institute.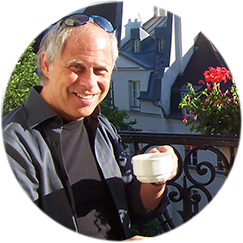 Patrick Renau
Retail Manager
Born in Charleston, S.C., raised in British Columbia and Florida,  Pat found his way back to the Pacific Northwest 20 years ago after accepting a position in retail operations with Mt. Baker Ski Area.  Bringing that experience to the Institute has allowed him to reacquaint with his true passions: the physical environment, the wonders of wild animals and the human interaction with both. Pat acquired a Masters in Earth Science from Georgia State University and Bachelors in Business from Berry College, Ga. He has undertaken expeditions to Alaska, Yukon and Northwest Territories, circumnavigated Iceland and explored the Lofoten Islands off the coast of Norway. His interest include photography, music, sports and German Shepherds.  Pat and his wife maintain a self-built hobby farm / bed and breakfast near Glacier with sheep, ducks and chickens.
Finance Director
Jason has diverse background experience including strategic planning, auditing, financial analysis, market research and developing business plans. He has received a M.B.A. from Western Washington University, a M.A. in Contemplative Psychotherapy from The Naropa University in Boulder, Colorado and a Bachelor of Arts in Transpersonal Ecology from Fairhaven College. Jason has a deep connection to the Pacific Northwest, having lived in the region for over 30 years. He has spent significant time sailing, kayaking, scuba diving, hiking and camping throughout our region. Currently living in Sudden Valley, Jason loves to play percussion and is also involved in the study, education and practice of Tibetan Buddhist meditation, including serving on the council at the Bellingham Shambhala Center.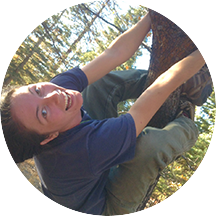 Mari Schramm
Senior Instructor
Growing up in the mountains around Chelan, Mari has always loved working and playing in the North Cascades. Her love for the outdoors compelled her to study Biological Research and Environmental Studies at Gonzaga University where she graduated in 2015. Mari has generally spent her summers doing post-wildfire plant research with Forest Service crews in the eastern Cascades, while working as an outdoor educator during the school year. This year, she is excited to be working as a naturalist educator in the mountains she loves! In her free time, she enjoys traveling, hiking, climbing, kayaking, nerding-out about plants and watching basketball.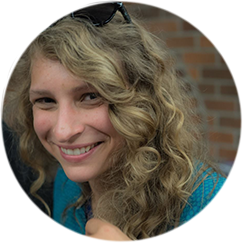 Julie Stone
Youth Leadership Manager
Julie grew up in the wilds of Whatcom Falls Park, traversing deer trails to explore the green spaces of Bellingham, WA. She developed an appreciation for trails while hiking, skiing, running and climbing in the North Cascades. After graduating from Western Washington University, Julie started digging in the dirt and living outside while working for Montana Conservation Corps, Southwest Conservation Corps and Northwest Service Academy.  She then let her love of public lands, stewardship and connecting with youth bring her back to the North Cascades, first with the National Parks Service and now with North Cascades Institute. In her off time, Julie enjoys mushroom hunting, fishing, canning and eating her foraged goods. 
Abby Sussman
School Day Program Coordinator
Originally from eastern Pennsylvania, Abby's introduction to the Pacific Northwest (and the Institute) was as a Mountain School intern-instructor in 1999. Captivated by the North Cascades, she spent 12 seasons as a Wilderness Ranger for Mt. Baker-Snoqualmie National Forest and North Cascades National Park. Between seasons in the local wilderness, Abby has managed remote field camps in Antarctica and Alaska, ski patrolled in northern New Mexico and taught adaptive skiing in Colorado. When not exploring new or familiar terrain, Abby is likely to be dreaming up more long backcountry trips, writing, crafting or visiting friends and family.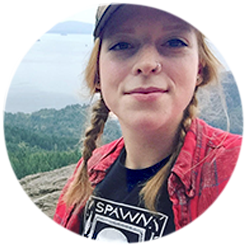 Deven Vilar
Outreach and Events Coordinator
Deven's love for the natural world began while growing up in a rural area of eastern Washington, where she spent her free time getting dirty on the family farm and exploring the woods and rivers of the area. She moved to Bellingham in 2010 to attend Western Washington University where she earned a B.S. in Environmental Policy through Huxley College. Since graduating, Deven has been doing marketing and outreach work — she spent 3 years working in the nonprofit sector at the Non-GMO Project as the Brand & Outreach Coordinator and the past year working for a local, organic chicken feed company as Marketing Coordinator. In her free time, you can find Deven exploring the trails of the North Cascades with her dog, Lewis, or enjoying live music.