Bec Detrich
Executive Director
Bec began her outdoor career 20 years ago as an educator and naturalist. During her career, she has led backpacking trips in Yosemite, marine science adventures in Catalina, ecology lessons in Maine, and has worked in four different National Parks. Bec oversaw field science programs in Golden Gate National Recreation Area, served as Chair for the Cordell Bank National Marine Sanctuary advisory council, and was Executive Director for Trips for Kids Bay Area. Bec holds a BA in Environmental Science from Willamette University, an MA in Biology from Miami University's Global Field Program, and an MBA from Sonoma State University. In her free time, Bec loves to adventure locally with her big dog Miga as well as travel solo both near and far. However, even after exploring over 60 countries, she can't think of a more exceptional place to live and work than the North Cascades!

Learn more about Bec in this story from Whatcom Talk!
Hannah Black
Mountain School Coordinator
Hannah Black grew up in Seattle and credits the region with her curiosity and love of crafting and natural history. She pursued a B.S. in environmental science and an M.A. in environmental communication at Stanford University. Over the last decade, Hannah's passion for experiential education brought her to jobs across the American West including peering into the depths of the Grand Canyon and tromping through snow in the Tetons. The regional scope, integration of science and art, strong community, and prolific quantities of moss, lichen, and fungus are what drew Hannah to the North Cascades Institute. In her free time Hannah enjoys cooking, writing letters, trail running and all types of skiing. Her guilty pleasure is glitter.
Michael Blackwell
Programs Director
Hailing from the Appalachian Blue Ridge Highlands of Virginia, I'm pretty psyched to bring long stretches of experience in community based non-profits, academia and the private sector to the North Cascades Institute to help make our educational programs truly transformative. Twenty years raising two daughters on a remote homestead farm has prepared me for anything these mountains can throw at me—I hope! My jam is at the intersection of holistic human learning, healthy development, deep nature connection, and ecological stewardship. You'll find me on the trail listening for bird language or checking out tracks and signs.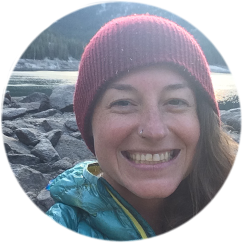 Kayla Bonn-Andres
Administrative Coordinator
Kayla­ is a Washington native who spent most of her childhood outdoors with the kids on her cul-de-sac, or inside practicing different instruments. After toying with the idea of becoming a music teacher, she eventually graduated with her BS in Geology from Western Washington University, and has made Bellingham her home ever since. She brings her love for the outdoors, youth education and data entry to the North Cascades Institute as the Administrative Coordinator. Living in such a beautiful place has given her endless opportunities to try every type of outdoor activity possible. Her free time is currently spent rock climbing, hiking, snowboarding, mountain biking, playing music, cross-stitching and working out in her garden.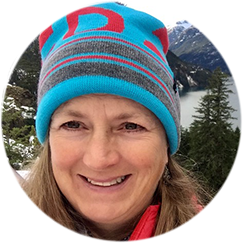 Jodi Broughton
Development and Marketing Director
Jodi joined the Institute in 2014, bringing with her 14 years of conservation nonprofit experience, including fundraising consultation, grant writing, membership acquisition, donor relations, event planning and senior management. She has a B.S. in Environmental Policy from Huxley College. Jodi is dedicated to helping conservation supporters achieve their goals and keep nonprofit organizations running smoothly. Based in Bellingham, she spends as much of her spare time as possible enjoying the outdoors – whether gardening, backpacking, kayaking, skiing, or just exploring, she's always happiest being at one with nature.
Mark Browning
Systems Administrator
Raised in Southern California by a family of unabashed geeks, Mark's fascination with technology developed early on. Road trips took him exploring landscapes across the West: from the Joshua trees near his home to Half Dome, Utah's Arches, towering Sequoia trees and the Mendenhall Glacier. These encounters contributed to Mark's love of nature and respect for its fragility. Honing his skills in his college's IT department, he also operated his own computer repair business for six years. Mark brings eight years of volunteer experience at a nonprofit, combined with thirteen years professionally as its Technical Director. He is passionate about empowering others to feel comfortable using technology. In moving to the Pacific Northwest, Mark is thrilled to use his knowledge to support the work of North Cascades Institute. Mark is an avid PC gamer, and enjoys dog agility training with his Shepherd mix rescue, cuddling his kitties, dabbling with drones and hiking with his wife.
Eric Buher
Mountain School Manager
Eric grew up in Skagit County, and first encountered North Cascades Institute as a Mountain School student in the late 90's. He received a B.S. from Western Washington Universy, and taught high school mathematics for 10 years. Seeking to pursue teaching beyond the classroom, Eric returned to the Institute to complete a M.Ed in Environmental Education as a part of our 17th graduate cohort, C17. He has spent the last 3 years working as a Program & Camp Director for the local Boy Scout council. Returning once more to the Institute, Eric is excited to be leading the Mountain School program that continues to impact so many youth. In his free time Eric enjoys swimming, hiking, and reading a good book.
Alma Busby-Williams
Director of Inclusion and Community Partnerships
Alma grew up in Oakland, California. She received an undergraduate degree from Auburn, and a Juris Doctor from New College of California School of Law. She has facilitated Cultural Humility Trainings for over 12 years, and believes her most important role is facilitating difficult—but vital—discussions. Alma has also been an Outdoor Afro Leader since 2018. Early vacations were spent traveling up the California coast in her family's motorhome in awe of redwood trees, and her first visit to a national park in Washington occurred when her son began his Graduate M.Ed. Residency at North Cascades Institute. After spending a few days at the Environmental Learning Center, she knew how important it was for marginalized groups to experience the Institute's transformative programs. Their mission to "inspire environmental stewardship through transformative learning experiences in nature" aligns with her own.  When she's not organizing events to get people outdoors, you can find her hiking, kayaking, putting loads of bird feed into her six bird feeders and bragging about her author-daughter and her park ranger-son!
Charles Claassen
Food Service Manager
After almost twenty years of raising his family in Bellingham, Charles has returned to North Cascades Institute in his role as the Chef and Food Service manager. As a member of the team that originally opened the Environmental Learning Center in 2005, Charles has a passion for connecting people, food and the environment. An avid climber, he can often be found exploring the intersections of history and landscape in the wilderness surrounding Diablo Lake.

Elvis
Environmental Learning Center Greeter
Elvis (Corvus corax) lives in the Diablo Lake neighborhood and is a frequent visitor to the ELC. He is known for his size, intense curiosity and ability to learn new tricks, like unzipping Mountain School students unattended backpacks to get at their sack lunches. Elvis has been captured and banded by corvid expert John Marzluff so we can learn more about his range and behavior. Give him a friendly CRAWWWWKK! if you see him on your next visit.
Catherine Endicott
Donor Relations Manager
Catherine lived all over the United States and Cameroon before deciding to make Seattle her home in 2003. Following a 13-year career in corporate sales and marketing and a five-year stint doing volunteer work and obtaining a Master's degree in theology, she headed West to become a fundraising professional. As a perpetually curious person, she values the impact living outside one's comfort zone has on changing one's worldview, and, eventually, one's behavior. When Catherine isn't hard at work in Seattle engaging with current and future donors, she is either on the hiking trail, trying another new recipe or visiting her large family on the East Coast.
Stephanie Friesen
Marketing and Design Coordinator
Growing up near Snohomish, Washington, Stephanie's love for nature was cultivated by parents whose work as school teachers allowed for summers spent outside.  Gardening and canning, camping, hiking, and snapping photos of mossy things endure as her favorite ways to spend time. Stephanie is a graduate of WWU with a Bachelors of Fine Art in Printmaking. With a career path guided by her passion for editorial and marketing design, she enjoys blending messaging and visuals to create meaningful connections. As a member of the Institute's marketing team, Stephanie is happy to have found a way that her creative skills can support such an amazing mission. 
Jeff Giesen
Associate Director
Jeff was hired as a nine-month seasonal Program Assistant in 1998 and spent the first day of his employment building his own desk. Since then he has had eight different job titles before becoming the Institute's Associate Director in 2012. Jeff oversees the internal operations including programs, finance, human resources and Learning Center operations. Jeff has a Bachelor's degree in environmental education from Western Washington University, a Master's Degree in Science and 25 years of experience, including positions at residential centers in Ohio and Georgia. He lives in Bellingham with his wife Janet, daughter Kate and son Will, and has recently rediscovered the joy of skiing at Mount Baker.
Alexis Hager
Conferences and Retreats Coordinator
Alexis Hager grew up in Oakland, California, where school science trips shaped her interest in conservation and the environment. She studied environmental policy at Loyola University Chicago before returning to California to do education and outreach work for environmental organizations in the Tahoe basin. Now up north in Washington, she is eager to further the Institute's mission through her work with the Conference and Retreats team.
Althea Harris
Grants Manager
Althea is a born-and-raised Bellinghamster with a passion for being outside. After receiving a BA in Business Administration from the University of Washington and beginning her career with a focus on marketing, Althea joined the nonprofit world and spent seven years fundraising for the arts, history and education. She is thrilled to bring her skills in grant management to the Institute in support of connecting people with nature. Inspired by a childhood spent on the trails of the North Cascades, Althea has a deep connection to the outdoors and prioritizes running, hiking and skiing in her spare time.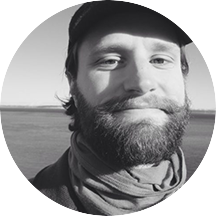 Evan Holmstrom
Program Coordinator
Hailing from south-central Alaska, Evan grew up canoeing, tromping around the tundra and flying falcons with his father. After studying Fine Art and Japanese at University of Montana, he began volunteering in wilderness monitoring. Evan segued into environmental education and brings an interdisciplinary approach to his work, alongside practices in foreign language and the creative process. If he isn't nestled into a mossy tussock somewhere reading the poems of Cold Mountain, then he's likely clinging to a sunny rock face or riding his bike to one.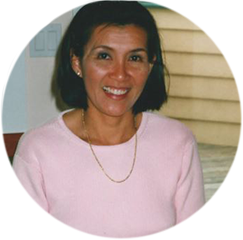 Orawan Layne
Bookkeeper
Orawan was born and raised in Thailand. She has a BA in Accounting from Ramkhamhang University, Bangkok. She moved to the US in 1988. Since moving to the US, she has been living along I-5 from the South to the North: San Diego, CA, Eugene, OR, and now Bellingham, WA. She was a YMCA certified aerobics instructor and has taught Step and Kickboxing classes since 1996. Now she gets up at 5 am and uses an elliptical machine at home before she comes to work. She likes gardening, running, and hiking.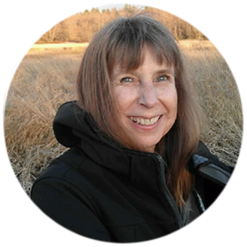 Cindy Lee
Human Resources Manager
Cindy was born and raised in Juneau, Alaska and spent most of her life there. She moved to to Bellingham for 5 years in 2000 and later returned to this area in 2012 because of its natural beauty, friendly people and outdoor activities. She has an extensive background in Human Resources with the State of Alaska, the National Park Service (Glacier Bay NP and North Cascades NP) and Goldbelt, an Alaska Native Corporation. She is a member of the Tlingit and Haida Tribes of Alaska. Cindy enjoys spending time with family, playing with her beagle dog Bender and gardening.
Kate Little
Learning Center Manager
Kate grew up in a sleepy beach town on the Kitsap Peninsula before heading east to attend Oberlin College in Ohio. From there, Kate accepted a two-year Shansi Fellowship and moved to Madurai, India where she worked with college students, learned conversational Tamil, trekked in the Nilgiri Mountains, and scoured the city for new varieties of dosa to try. The outdoors have always been a space of learning and growth for Kate. Up at the Learning Center, she's regularly reminded of their capacity to join communities and build meaningful relationships. When not working at the Learning Center, you can usually find her backpacking, biking and kayaking around Washington with her watercolors.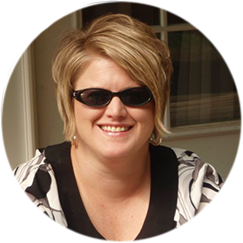 Darcie Lloyd
Administrative Assistant
Darcie joined the Institute in Spring 2012 as a seasonal to support Skagit Tours registration and has continued on doing everything from administrative work to housekeeping to program support. As a native Washingtonian, she has spent much time camping and exploring the state with her family, and feels blessed to have such a wonderful area to explore and play in in the North Cascades. She enjoy being outside with her husband and son camping, hiking, biking and just enjoying what nature has to offer.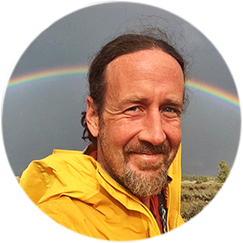 Christian Martin
Communications and Marketing Manager
Since 2006, Christian has served as the lead writer and editor for Institute print and online media, the contact for media inquiries and organizer of many of the Institute's community events. In the past, he has been the features editor for the Bellingham Weekly, an English instructor at Whatcom Community College, backcountry host on the Snake River in Jackson Hole and a field educator in Alaska. Christian's freelance writing work can be found in publications throughout the Pacific Northwest and he is a contributing author to The North Cascades: Finding Beauty and Renewal in the Wild Nearby. He loves to take road trips, make soup, hike, read, observe birds, paddle the Salish Sea, practice yoga, serve traditional oolong tea and explore the lands and history of the Vikings. 
Lindsey McBride
Adult and Family Programs Manager
Lindsey comes from Utah, where she had the access to some of the best outdoor playgrounds: slot canyons, red rock deserts and mountains instilled in her a love of exploring and passion for stewardship. As the Adult and Family Programs Manager she hopes to encourage others to value and embrace the natural world. Lindsey's interest in biology has increased with every job she's held, from education at natural history and science museums to programs at botanical gardens to volunteer coordinator and animal keeping at an AZA-accredited zoo. Lindsey loves traveling and exploring new places, spending time with family, art and reading.

Aislinn McCann
Conferences & Retreats Manager
Aislinn McCann comes to western Washington from Virginia, where she worked as the Volunteer Coordinator at Natural Bridge State Park and as an Instructor at Virginia Tech teaching courses on national identities, culture,\ and policy. She will use her experiences with varied people, cultures and politics - and from a life spent living in nine different countries and visiting many more - to reach a broad audience from diverse backgrounds. Aislinn believes in the mutual understanding and healing that can come from the interconnectedness between people as well as in their connections to the land. Outside of work, you'll often find Aislinn working in the garden, learning to identify new bird calls playing her electric bass, or riding her bike.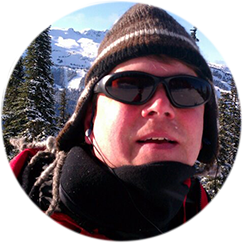 Chris Nelson
Facilities Manager
Chris is a Northwest native who grew up on Guemes Island in the San Juan Islands. Summers spent hiking, camping and boating with his parents instilled a lasting bond with the Pacific Northwest. He brings over 25 years of experience in the construction, property management and food and beverage industries to his position at the Environmental Learning Center. Chris lives on a family farm in Burlington and is an avid boater who enjoys snow skiing, dancing, camping and traveling with his wife and family. 
Kim Nelson
Development and Executive Coordinator
Kim grew up exploring the pine forests, lakes, streams and ravines of northern Florida. Her early love of nature led her to work in the fields of conservation and environmental education. She has a BS in Biology from UC San Diego and a MA in Biology from Miami University's Global Field Program. Kim is incredibly passionate about the outdoors and strongly believes in the Institute's mission. In her free time, Kim enjoys birding, hiking, traveling, foraging, and hanging out with her three rescue dogs, cat, and backyard chickens.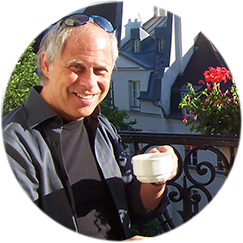 Patrick Renau
Retail Manager
Born in Charleston, S.C., raised in British Columbia and Florida,  Pat found his way back to the Pacific Northwest 20 years ago after accepting a position in retail operations with Mt. Baker Ski Area.  Bringing that experience to the Institute has allowed him to reacquaint with his true passions: the physical environment, the wonders of wild animals and the human interaction with both. Pat acquired a Masters in Earth Science from Georgia State University and Bachelors in Business from Berry College, Ga. He has undertaken expeditions to Alaska, Yukon and Northwest Territories, circumnavigated Iceland and explored the Lofoten Islands off the coast of Norway. His interest include photography, music, sports and German Shepherds.  Pat and his wife maintain a self-built hobby farm / bed and breakfast near Glacier with sheep, ducks and chickens.
Jason Ruvelson
Finance Director
Jason has diverse background experience including strategic planning, auditing, financial analysis, market research and developing business plans. He has received a M.B.A. from Western Washington University, a M.A. in Contemplative Psychotherapy from The Naropa University in Boulder, Colorado and a Bachelor of Arts in Transpersonal Ecology from Fairhaven College. Jason has a deep connection to the Pacific Northwest, having lived in the region for over 30 years. He has spent significant time sailing, kayaking, scuba diving, hiking and camping throughout our region. Currently living in Sudden Valley, Jason loves to play percussion and is also involved in the study, education and practice of Tibetan Buddhist meditation, including serving on the council at the Bellingham Shambhala Center.
Maria Santiago
Learning Center Director
Maria grew up exploring the Green Mountains of Vermont, before setting her sights west after graduating with a BA in Studio Art from St. Lawrence University. Her pursuit of immersive, rural and community-based experiences have led to opportunities such as volunteering at farms in Ecuador to working in Yellowstone National Park as a Resident Coordinator in the Human Resources Department. Eventually Maria's travels brought her to Mt. Baker Ski Area, where she lived in the alpine and learned the ropes of mountain operations as the Employee Lodge Supervisor and Caretaker for 9 years. Along with a passion for the outdoors, she brings a background of remote facility operations, managing teams and working in dynamic environments.
Neal Smeltzer
Youth Leadership Manager
Born in Vermont, Neal grew up with a love for wandering around the local woods, lakes and mountains. While attending Colorado College, he realized his love for education. Combining these passions, Neal worked for a number of nonprofits and completed a master's degree in Outdoor Education at the University of Edinburgh. Prior to arriving in the North Cascades, he instructed dogsledding expeditions for Outward Bound across the frozen lakes of northern Minnesota. Neal enjoys backcountry skiing, paddling and exploring any new area he can find on a map. He acknowledges how his privilege has enabled access to the outdoors, and through this work is committed to promoting equity and justice as they relate to outdoor places.