Bec Detrich
Executive Director
Bec began her outdoor career 20 years ago as an educator and naturalist. During her career, she has led backpacking trips in Yosemite, marine science adventures in Catalina, ecology lessons in Maine, and has worked in four different National Parks. Bec oversaw field science programs in Golden Gate National Recreation Area, served as Chair for the Cordell Bank National Marine Sanctuary advisory council, and was Executive Director for Trips for Kids Bay Area. Bec holds a BA in Environmental Science from Willamette University, an MA in Biology from Miami University's Global Field Program, and an MBA from Sonoma State University. In her free time, Bec loves to adventure locally with her big dog Miga as well as travel solo both near and far. However, even after exploring over 60 countries, she can't think of a more exceptional place to live and work than the North Cascades!

Learn more about Bec in this story from Whatcom Talk!
Devon Bedard
Skagit Information Center Retail Assistant
Devon is a Washington native who grew up on Vashon Island in the central Puget Sound area. From an early age, he was involved in hands-on environmental education and that connection to nature followed him in to his  academic career. Devon is currently an undergraduate at Western Washington University pursuing a BS in Environmental Science with an emphasis on freshwater and terrestrial ecology. His passion for nature and conservation drew him to the North Cascades, and he fills his free time hiking, backpacking, and mountaineering.
Paula Berg
Development Coordinator and Database Administrator
In 2014, Paula joined North Cascades Institute with more than 10 years of experience serving foundations and nonprofit organizations in various fundraising capacities. She is passionate about working with groups who contribute to the vitality of local communities through educational opportunities engaging children and families, the arts and the environment. Born and raised in the Pacific Northwest, Paula's love for nature developed at a very young age and was cultivated by many years of family camping trips and outdoor adventures. She now enjoys sharing her love of this place with her family and friends. She especially enjoys road trips, nature walks, hiking, good books and podcasts, board games, and art.
Michael Blackwell
Programs Director
Hailing from the Appalachian Blue Ridge Highlands of Virginia, I'm pretty psyched to bring long stretches of experience in community based non-profits, academia and the private sector to the North Cascades Institute to help make our educational programs truly transformative. Twenty years raising two daughters on a remote homestead farm has prepared me for anything these mountains can throw at me—I hope! My jam is at the intersection of holistic human learning, healthy development, deep nature connection, and ecological stewardship. You'll find me on the trail listening for bird language or checking out tracks and signs.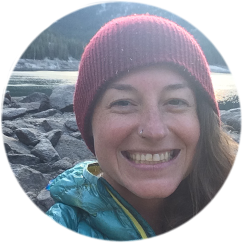 Kayla Bonn-Andres
Administrative Coordinator
Kayla­ is a Washington native who spent most of her childhood outdoors with the kids on her cul-de-sac, or inside practicing different instruments. After toying with the idea of becoming a music teacher, she eventually graduated with her BS in Geology from Western Washington University, and has made Bellingham her home ever since. She brings her love for the outdoors, youth education and data entry to the North Cascades Institute as the Administrative Coordinator. Living in such a beautiful place has given her endless opportunities to try every type of outdoor activity possible. Her free time is currently spent rock climbing, hiking, snowboarding, mountain biking, playing music, cross-stitching and working out in her garden.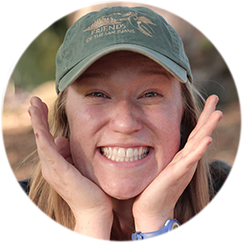 Alexa Brandt
Senior Program Instructor
Alexa was born and raised in the beautiful Pacific Northwest. Each year growing up, her family ventured out backpacking around the Washington Coast. This is where Alexa first fell in love with nature and it is still one of her favorite places to this day. She ultimately decided to let this passion guide her in studying Environmental Science at Western Washington University. Alexa has loved working with the Institute's Mountain School and Adult & Family programs since 2018. She is incredibly grateful for opportunities to continue empowering youth (and students of all ages) to explore self-growth, stewardship, and curiosity as they connect with care to the ecosystems in this beautiful state. In her free time, you can find Alexa hiking, spending time by the water and playing choice board games such as Settlers of Catan.
Seth Brooks
Program Instructor
Seth was born and raised on the Nebraska prairie. He joins North Cascades Institute as a Base Camp Instructor for the 2021 summer season. After earning a BS in Secondary Education in 2013, Seth moved to Spain to work as an English teacher for seven years. He is excited to share his passion for outdoor education, hoping to utilize his Spanish language skills to promote access to the outdoors for all. In his free time, Seth enjoys photography, hiking, camping, reading Spanish and Galician literature, and finishing a guidebook on the tallgrass prairies, bur oak savannas, and wooded hollows of the Loess Hills in western Iowa.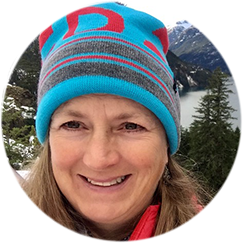 Jodi Broughton
Development and Marketing Director
Jodi joined the Institute in 2014, bringing with her 14 years of conservation nonprofit experience, including fundraising consultation, grant writing, membership acquisition, donor relations, event planning and senior management. She has a B.S. in Environmental Policy from Huxley College. Jodi is dedicated to helping conservation supporters achieve their goals and keep nonprofit organizations running smoothly. Based in Bellingham, she spends as much of her spare time as possible enjoying the outdoors – whether gardening, backpacking, kayaking, skiing, or just exploring, she's always happiest being at one with nature.
Mark Browning
Systems Administrator
Raised in Southern California by a family of unabashed geeks, Mark's fascination with technology developed early on. Road trips took him exploring landscapes across the West: from the Joshua trees near his home to Half Dome, Utah's Arches, towering Sequoia trees and the Mendenhall Glacier. These encounters contributed to Mark's love of nature and respect for its fragility. Honing his skills in his college's IT department, he also operated his own computer repair business for six years. Mark brings eight years of volunteer experience at a nonprofit, combined with thirteen years professionally as its Technical Director. He is passionate about empowering others to feel comfortable using technology. In moving to the Pacific Northwest, Mark is thrilled to use his knowledge to support the work of North Cascades Institute. Mark is an avid PC gamer, and enjoys dog agility training with his Shepherd mix rescue, cuddling his kitties, dabbling with drones and hiking with his wife.

Daniel Bullard
Head Chef
Daniel Bullard grew up in North Idaho and spent most summers swimming on Lake Coeur d'Alene. After a brief stint as a piano tuner, he found his true calling cooking up hearty and delicious meals in the kitchen. Having worked as a cook in both a busy Italian restaurant and a small French restaurant in Seattle, Dan loves utilizing local and organic ingredients to craft the perfect meal. He is also an avid reader of science fiction, a musician and a terrible fisherman.
Elvis
Environmental Learning Center Greeter
Elvis (Corvus corax) lives in the Diablo Lake neighborhood and is a frequent visitor to the ELC. He is known for his size, intense curiosity and ability to learn new tricks, like unzipping Mountain School students unattended backpacks to get at their sack lunches. Elvis has been captured and banded by corvid expert John Marzluff so we can learn more about his range and behavior. Give him a friendly CRAWWWWKK! if you see him on your next visit.
Catherine Endicott
Donor Relations Manager
Catherine lived all over the United States and Cameroon before deciding to make Seattle her home in 2003. Following a 13-year career in corporate sales and marketing and a five-year stint doing volunteer work and obtaining a Master's degree in theology, she headed West to become a fundraising professional. As a perpetually curious person, she values the impact living outside one's comfort zone has on changing one's worldview, and, eventually, one's behavior. When Catherine isn't hard at work in Seattle engaging with current and future donors, she is either on the hiking trail, trying another new recipe or visiting her large family on the East Coast.
Stephanie Friesen
Marketing and Design Coordinator
Growing up near Snohomish, Washington with her 3 brothers, Stephanie's love for nature was cultivated by parents whose work as school teachers allowed for summers spent outside. Gardening and canning, camping, hiking, and snapping photos of mossy things endure as her favorite ways to spend time. Stephanie is a graduate of WWU with a Bachelors of Fine Art in Printmaking. With a career path guided by her passion for editorial and marketing design, she enjoys blending messaging and visuals to create meaningful connections. As a member of the Institute's marketing team, Stephanie is happy to have found a way that her creative skills can support such an amazing mission. 
Camilo Garavito-Barrios
Lead Cook
Born in Bogota, Colombia, Camilo spent his childhood between the capital city and Caribbean coast. After high school he moved to Costa Rica where he studied Business and Hospitality Management, and joined the Culinary program at Le Cordon Bleu Institute of Culinary Arts. With a Bachelor's degree in hand, Camilo moved on to Barcelona, Spain where he started a Masters in Business with Specialty in Marketing, and interned at two well known hotels. Next, Camilo moved back to Costa Rica where he taught different subjects at his former Hospitality School, started a small catering service business, and opened his own bistro in 2015. After 3 years he decided to simplify and move to the Pacific Coast to work as a personal chef and consultant for small boutique hotels. In 2020, opportunity knocked at his door and he decided to move to the U.S. for a new adventure. He describes this change as a fortunate switch from a tropical Costa Rican paradise to a Pacific Northwest mountain paradise where he enjoys cooking, outdoor activities, art, travel, playing music, individual sports, learning new skills, and all kinds of adventures.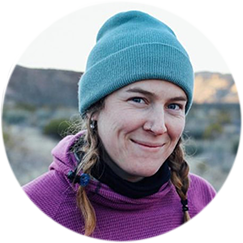 Elle Gasperini
Youth Leadership Coordinator
Elle grew up in Minnesota, building forts, stomping in mud puddles and going on backyard adventures as a kid. She fell in love with the Pacific Northwest while studying Environmental Policy at the University of Puget Sound. After graduating, she worked as an Outward Bound Instructor among the lakes and white pines of Minnesota & mesas, canyons and rivers of the Big Bend region of Texas. Now back in the PNW, Elle is excited to continue deepening her own understanding of the history, processes and relationships that connect us to each other and to the planet we inhabit and hopefully spark inspiration for others to do the same. She began her North Cascades Institute journey in Fall 2018 as a Mountain School instructor and is excited for the next challenge with Youth Leadership Adventures. When not facilitating experiences for others in the outdoors, she can usually be found curled up drinking tea and reading a book after a day of climbing, snowboarding or paddling with friends.
Jeff Giesen
Associate Director
Jeff was hired as a nine-month seasonal Program Assistant in 1998 and spent the first day of his employment building his own desk. Since then he has had eight different job titles before becoming the Institute's Associate Director in 2012. Jeff oversees the internal operations including programs, finance, human resources and Learning Center operations. Jeff has a Bachelor's degree in environmental education from Western Washington University, a Master's Degree in Science and 25 years of experience, including positions at residential centers in Ohio and Georgia. He lives in Bellingham with his wife Janet, daughter Kate and son Will, and has recently rediscovered the joy of skiing at Mount Baker.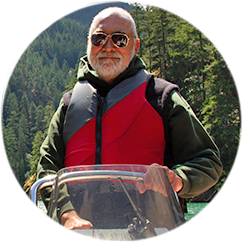 Kristofer Gilje
Learning Center Director
Kristofer has been with NCI operations since 2007. For the previous ten years, Kristofer served as operations manager for Holden Village, a remote Lutheran retreat center in the North Cascades. For more than twenty years before that he worked as a building contractor and carpenter in Bonners Ferry Idaho, Minnesota, and California. Kristofer blends 35 years of experience in construction, maintenance and risk management with a philosophy degree from the Paracollege at St. Olaf College in Northfield, Minn. Kristofer divides his time between the Learning Center campus and his home in Bellingham where he and his wife Kristen are restoring their hundred year old home. Their grown daughters Kaia and Johanna are off exploring the world.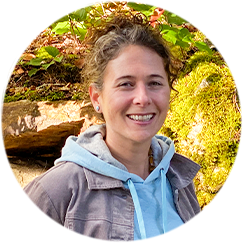 Molly Harrigan
Education Manager
Molly first visited North Cascades Institute unexpectedly while kayak camping. The Skagit River and Diablo Lake have been a powerful place for her, so Molly took a leap of faith when a job posting for Education Manager arrived the following week. • Fall 2019 timestamps both moving from the greater Seattle area and shifting careers. Molly has 20 years of experience serving people with various disabilities through recreation and is a Certified Recreation Therapist. She has experience working with non-profits and government business. Molly has also been facilitating adaptive yoga practice since 2011 and is a Yoga Alliance registered teacher. She graduated from Western Washington University in 2002. • Molly is grateful to be connecting with the complex living tapestry of the North Cascades and is happy to have participants returning to campus for a shared learning experience. Her hope is that people will experience their inherent place among Nature instead of over it so that individuals and communities can feel healthy and supported. Please come visit us!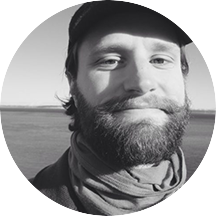 Evan Holmstrom
Program Coordinator
Hailing from south-central Alaska, Evan grew up canoeing, tromping around the tundra and flying falcons with his father. After studying Fine Art and Japanese at University of Montana, he began volunteering in wilderness monitoring. Evan segued into environmental education and brings an interdisciplinary approach to his work, alongside practices in foreign language and the creative process. If he isn't nestled into a mossy tussock somewhere reading the poems of Cold Mountain, then he's likely clinging to a sunny rock face or riding his bike to one.

MK Kirkpatrick-Waite
Mountain School Coordinator
Originally from California, MK recently moved to Washington in September of 2020. Growing up, she would visit family in Washington, and fell in love with the mountain ranges stretching across the horizon. She has been wanting to move to Washington ever since, and finally made it! While residing in California you could find MK navigating through redwood forests with students, or kayaking in the Monterey Bay. Getting to know the Pacific Northwest has been an incredible experience so far, and she's looking forward to continuing with the Institute as the Mountain School Coordinator! MK likes to spend her free time going on nature walks, biking, kayaking, and cooking up some delicious vegan and vegetarian dishes.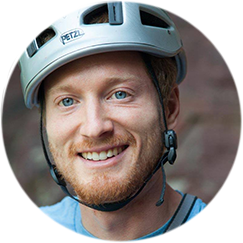 Calvin Laatsch
Conference and Retreat Manager
Calvin works with a wide variety of groups to bring new and creative programs to the North Cascades Environmental Learning Center. Calvin's professional life has been largely inspired by the outdoor "friluftsliv" school he attended in Norway. In 2008, he earned a bachelor's degree in outdoor recreation and tourism from Western Washington University. Calvin has spent the last decade facilitating intimate experiences with nature through his work as an educator and program coordinator. Most of his free time is spent rock climbing and thinking about rock climbing. He also enjoys watching kung fu movies, eating, and laughing.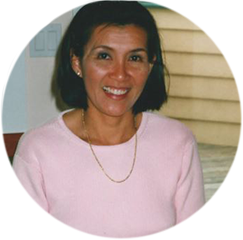 Orawan Layne
Bookkeeper
Orawan was born and raised in Thailand. She has a BA in Accounting from Ramkhamhang University, Bangkok. She moved to the US in 1988. Since moving to the US, she has been living along I-5 from the South to the North: San Diego, CA, Eugene, OR, and now Bellingham, WA. She was a YMCA certified aerobics instructor and has taught Step and Kickboxing classes since 1996. Now she gets up at 5 am and uses an elliptical machine at home before she comes to work. She likes gardening, running, and hiking.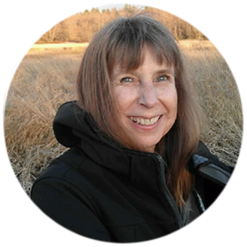 Cindy Lee
Human Resources Manager
Cindy was born and raised in Juneau, Alaska and spent most of her life there. She moved to to Bellingham for 5 years in 2000 and later returned to this area in 2012 because of its natural beauty, friendly people and outdoor activities. She has an extensive background in Human Resources with the State of Alaska, the National Park Service (Glacier Bay NP and North Cascades NP) and Goldbelt, an Alaska Native Corporation. She is a member of the Tlingit and Haida Tribes of Alaska. Cindy enjoys spending time with family, playing with her beagle dog Bender and gardening.
Kate Little
Learning Center Office Coordinator
Kate grew up in a sleepy beach town in the Puget Sound, where she enjoys kayaking, hiking, and eagerly waiting for summer bioluminescence. She attended Oberlin College and graduated with a double major in Environmental Studies and English. After college, Kate accepted a two-year Shansi Fellowship and moved to Madurai, India. There, she worked with students at Lady Doak College, learned conversational Tamil, trekked in the Nilgiri Mountains, and scoured the city for new varieties of dosa to try. The outdoors have always been a space of learning and growth for Kate. Over time, she's discovered their capacity to join communities and build meaningful relationships between people and the spaces they inhabit. She's excited to join the NCI team and bring her enthusiasm for outdoor education and recreation to the Learning Center office. When not working at the Learning Center, you can usually find her backpacking around Washington with her watercolors.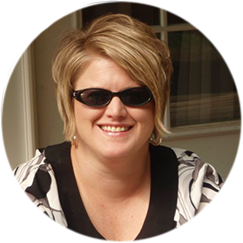 Darcie Lloyd
Administrative Assistant
Darcie joined the Institute in Spring 2012 as a seasonal to support Skagit Tours registration and has continued on doing everything from administrative work to housekeeping to program support. As a native Washingtonian, she has spent much time camping and exploring the state with her family, and feels blessed to have such a wonderful area to explore and play in in the North Cascades. She enjoy being outside with her husband and son camping, hiking, biking and just enjoying what nature has to offer.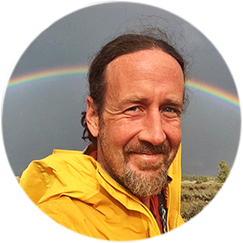 Christian Martin
Communications and Marketing Manager
Since 2006, Christian has served as the lead writer and editor for Institute print and online media, the contact for media inquiries and organizer of many of the Institute's community events. In the past, he has been the features editor for the Bellingham Weekly, an English instructor at Whatcom Community College, backcountry host on the Snake River in Jackson Hole and a field educator in Alaska. Christian's freelance writing work can be found in publications throughout the Pacific Northwest and he is a contributing author to The North Cascades: Finding Beauty and Renewal in the Wild Nearby. He loves to take road trips, make soup, hike, read, observe birds, paddle the Salish Sea, practice yoga, serve traditional oolong tea and explore the lands and history of the Vikings. 
Mia Munoz
Youth Leadership Assistant Coordinator
Mia grew up in Vancouver, WA where she spent the majority of her time outdoors enjoying the beauty of the greater Columbia River Gorge and Mount St. Helens region. She fell in love with learning and teaching about the outdoors while working for the Yellowstone Youth Conservation Corps the summer before her senior year of high school, leading her to move up to Bellingham to attend Western Washington University. Having just finished her environmental education degree, Mia is excited to be joining the YLA team and looks forward to deepening her connection with the North Cascades and sharing her love for the environment with the local community. In her spare time, Mia enjoys hiking, photography, and spending time with her loved ones and her kitten.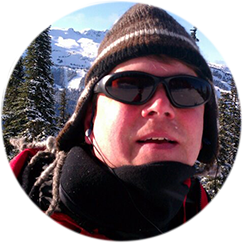 Chris Nelson
Facilities Manager
Chris is a Northwest native who grew up on Guemes Island in the San Juan Islands. Summers spent hiking, camping and boating with his parents instilled a lasting bond with the Pacific Northwest. He brings over 25 years of experience in the construction, property management and food and beverage industries to his position at the Environmental Learning Center. Chris lives on a family farm in Burlington and is an avid boater who enjoys snow skiing, dancing, camping and traveling with his wife and family.
Madz Negro
Program Instructor
Raised in Alaska and Illinois, Madz grew up both romping in the mountains and salty waters of Kachemak Bay and finding color in the mundane that is a sea of cornfields. She got her Bachelor's in Ecology and Music at IWU and went on to spend a few years playing outside, recording an album, kayak guiding, and fishing back up in Alaska. After driving to Washington in 2017, Madz found love in the hot powder of Baker and the deep loam that surrounds Bellingham. Being connected to the environment via playing outside is what led her to form her deepest connections with the environment. She has been working as an environmental instructor for the Kendall Connections Program this past year, and is excited to join the NCI team this summer as a program instructor. In her spare time, Madz loves snowboarding, mountain biking, playing violin, and writing and playing her own music.
Kim Nelson
Marketing and Executive Assistant
Kim grew up exploring the pine forests, lakes, streams and ravines of northern Florida. Her early love of nature led her to work in the fields of conservation and environmental education. She has a BS in Biology from UC San Diego and a MA in Biology from Miami University's Global Field Program. Kim is incredibly passionate about the outdoors and strongly believes in the Institute's mission. In her free time, Kim enjoys birding, hiking, traveling, foraging, and hanging out with her three rescue dogs, cat, and backyard chickens.
Michael O'Regan
Retail Assistant
Michael hails from Massachusetts where he spent the past five years working as a cameraman for Boston television news. After using all of his vacation time exploring the country's National Parks, he felt himself continually drawn to the vast wilderness of the Pacific Northwest. He decided it was time for a career change. He is working with the North Cascades Institute to aid in its mission of enlightening minds through environmental education. He is a hiker, photographer of wildlife and landscapes, and an avid disc golfer.
Kari Paustin
Senior Program Instructor
Kari began her life in Sitka, Alaska, where she had an adventurous, damp childhood, and fell in love with waterproof layers and the smell of wet humus. When it came time to leave home, she packed up her Extratuff boots and the entire Harry Potter series in hardback, and moved to Walla Walla, WA to attend Whitman College. At school she learned to read rock formations to tell the story of a landscape, and post-graduation, Kari decided to venture off into the woods to find more cool rocks and cool communities. She's worked on trail crews, as a snow sports instructor, and for various outdoor education programs. Kari loves the soaring terrain, venerable trees, geologic complexity, and relative roadlessness of the North Cascades, and is excited to teach, learn, and explore in this area. She's worked as a naturalist for Skagit Tours, and is currently traipsing through the woods with Mountain Schoolers.
Sammy Porter
Mountain School Manager
Sammy has found her sense of purpose, self love, and community through connecting with others in the natural world. Born and raised in South Puget Sound, she has enjoyed living in a variety of places across Washington State. Sammy is excited to join the Institute and is looking forward to cultivating community amongst staff and program participants. Her passion for outdoor education and recreation has been cultivated over years of involvement in programs ranging from residential environmental education to city parks and recreation day camps. Sammy finds her joy when in her growth zone on adventures in the mountains, backpacking and skiing. After getting her degree in Recreation and Tourism from Central Washington University she set out to hike on the Pacific Crest Trail with her partner and completed 1,200 miles in one summer. Each summer since she enjoys picking a new section of the trail to work towards her goal of completing it. When not working or on an adventure Sammy spends her time baking, crafting, singing, gardening, playing board games, and laughing as much as possible.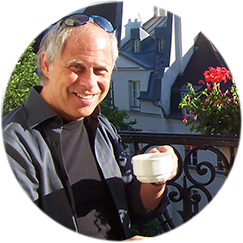 Patrick Renau
Retail Manager
Born in Charleston, S.C., raised in British Columbia and Florida,  Pat found his way back to the Pacific Northwest 20 years ago after accepting a position in retail operations with Mt. Baker Ski Area.  Bringing that experience to the Institute has allowed him to reacquaint with his true passions: the physical environment, the wonders of wild animals and the human interaction with both. Pat acquired a Masters in Earth Science from Georgia State University and Bachelors in Business from Berry College, Ga. He has undertaken expeditions to Alaska, Yukon and Northwest Territories, circumnavigated Iceland and explored the Lofoten Islands off the coast of Norway. His interest include photography, music, sports and German Shepherds.  Pat and his wife maintain a self-built hobby farm / bed and breakfast near Glacier with sheep, ducks and chickens.
Jackie Rogers
Skagit Tours Instructor
Growing up in Wisconsin, Jackie fell in love with the outdoors through camping trips with her family and canoe trips in the Boundary Waters. After graduating from the University of Wisconsin-La Crosse with a degree in Archaeological Studies, she has worked in Cultural Resource Management from the Midwest to Alaska, as well as working on a conservation crew and as a camp counselor. As a Skagit Tours Instructor, Jackie looks forward to engaging with others about the history of the Pacific Northwest and supporting the North Cascades Institute's mission of connecting people with meaningful outdoors experiences. In her free time, Jackie enjoys running and juggling, and sometimes both at the same time.
Jason Ruvelson
Finance Director
Jason has diverse background experience including strategic planning, auditing, financial analysis, market research and developing business plans. He has received a M.B.A. from Western Washington University, a M.A. in Contemplative Psychotherapy from The Naropa University in Boulder, Colorado and a Bachelor of Arts in Transpersonal Ecology from Fairhaven College. Jason has a deep connection to the Pacific Northwest, having lived in the region for over 30 years. He has spent significant time sailing, kayaking, scuba diving, hiking and camping throughout our region. Currently living in Sudden Valley, Jason loves to play percussion and is also involved in the study, education and practice of Tibetan Buddhist meditation, including serving on the council at the Bellingham Shambhala Center.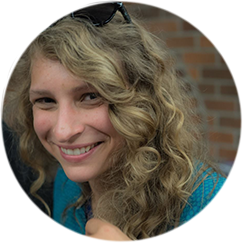 Julie Stone
Youth Leadership Manager
Julie grew up in the wilds of Whatcom Falls Park, traversing deer trails to explore the green spaces of Bellingham, WA. She developed an appreciation for trails while hiking, skiing, running and climbing in the North Cascades. After graduating from Western Washington University, Julie started digging in the dirt and living outside while working for Montana Conservation Corps, Southwest Conservation Corps and Northwest Service Academy.  She then let her love of public lands, stewardship and connecting with youth bring her back to the North Cascades, first with the National Parks Service and now with North Cascades Institute. In her off time, Julie enjoys mushroom hunting, fishing, canning and eating her foraged goods. 
Patia Wiebe-Wright
Program Instructor
Born and raised around the Salish Sea, as a small child Patia gained a reputation for wandering off to look at bugs and plants, and singing her way through rainy hikes. After graduating from Western Washington University, Patia pursued her passion for education and teaching through a variety of roles in non-profits and public schools until it led her to her first season at NCI in summer 2018. Patia is excited to be returning to NCI this summer as a program instructor and connecting to land of the North Cascades. Patia is fueled by her love of mountains, evergreen forests, and the watersheds of the Pacific Northwest, as well as sharing that love with others. She also enjoys going to concerts and playing music, bike rides, board games, and making memories over meals.
Taylor Woolsey
Program Instructor
Taylor grew up in California, spending summers in the ocean and the High Sierra's. She fell deeply in love with the Pacific Northwest while attending the University of Oregon and it seems the further north she travels up this coast, the more she feels at home. She is thrilled to continue learning and teaching as a Program Instructor with North Cascades Institute in this incredible pocket of the world. Taylor loves a good bout of karaoke, dancing around, searching forests for perfect sit spots and magical portals, being in or on the water, writing, and meaningful conversations.