Board of Directors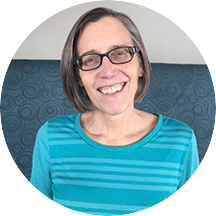 Zimmie Caner
Administrative Judge,
Washington State Board of Industrial Insurance Appeals (retired)
Seattle, Washington

Zimmie Caner grew up in the Pacific Northwest. After earning her bachelor's from William Smith College and graduating law school at Seattle University, Zimmie served as an assistant attorney general with a focus on health care. She later came to preside over health care cases as an administrative law judge. Throughout her career, Zimmie has volunteered for environmental, educational, and civil rights non-profit organizations, and has served on a number of non-profit boards. Zimmie joined the Board because she wants to help the Institute's programs reach a greater number of children and adults, and to nurture future stewards of the northwest wilderness and environment. When Zimmie is not working, she is usually out gardening or biking in town, but her happiest moments are spent in the mountains hiking and skiing with family and friends.
Sterling Clarren, Past Chair
Clinical Professor of Pediatrics,
University of Washington (retired)
Seattle, Washington

Sterling Clarren was born in Minneapolis. After undergraduate years at Yale University and Medical School at the University of Minnesota, Sterling came to Seattle for residency and fellowship training at the University of Washington. He stayed on at the University to become the Aldrich Professor of Pediatrics, Chief of Developmental Medicine and Director of Inpatient Medicine at Children's Hospital. As a researcher and teacher, the role of outdoor education in facilitating physical health, mental wellbeing and a wilderness protection fascinates Sterling. Ever since his first experiences in the Institute's Adult Programs in the late 1980s, Sterling has admired the way the organization encourages learners of all ages to love of the natural world. In his free time, he takes every opportunity to hike, camp, fish, write poetry and enjoy the mountains with his wife, family and friends.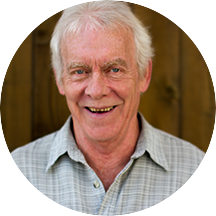 Gerry Cook
North Cascades National Park (retired)
Marblemount, Washington

Gerry Cook grew up in the rural foothills of the North Cascades and fell in in love early with the high country. After his bachelor's degree in Fine Arts from Washington State University, Gerry returned to Marblemount for summer work in the North Cascades, first with the U.S. Forest Service and later as a National Park Service fire lookout. He developed skills in construction and design, and helped to establish many of the architectural themes used in shelters, boardwalks, and installations across North Cascades National Park. Gerry has been on the Institute's board for many years, and he serves on the Program Evaluation and Assessment Committee. He has been greatly inspired by the Institute's ability to foster stewardship in people of all ages, color and orientation through exposure to wilderness. Now retired after 44 years of public service in the North Cascades, Gerry lives in the house he built in Marblemount as a young gallery owner and potter. While he craves the snow and the possibility of venturing out on his skis, Gerry will happily settle for a hike or a bike ride.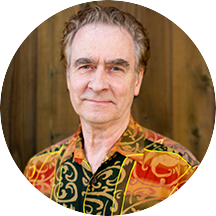 Dunham Gooding
President, American Alpine Institute
Bellingham, Washington

Dunham Gooding founded American Alpine Institute in 1975 and now oversees program and staff development. He has taught courses and guided expeditions in the Cascades, Canada, Ecuador, Bolivia, and Patagonia. Dunham has climbed extensively throughout North and South America, with new routes in the Cascades and first ascents in Bolivia and Alaska. Over the years, Dunham has served on wilderness management and wilderness policy task forces in this country and in Chile, as chairman of the American Climbing Sports Group, chairman of the National Summit Committee on Mountain Rescue, president of the American Mountain Guides Association, and president of the Outdoor Industry Association. He lives in Bellingham with his wife Sheilagh.
Michael Liang
Director, Spaceworks
Park Commissioner, Metro Parks Tacoma
Tacoma, Washington

Michael Liang currently works as the director of Spaceworks, a program of the Tacoma-Pierce County Chamber that supports the local creative economy. His nonprofit work is preceded by 10 years with the National Park Service. Michael began his career as an intern in Stehekin and later worked as an interpretive ranger and visual information specialist at North Cascades National Park Service Complex. He continued his career as a designer and creative leader with the National Park Service at their regional office in Philadelphia as well as at Santa Monica Mountains National Recreation Area. His varied career — from art school graduate to park ranger to nonprofit leader — is rooted in public service through creativity. He and his partner Mark are proud parents of their rescue dog, Archie. Outside of work, Michael can be found running, cooking, camping and transforming a lawn into a garden. He holds a B.F.A. in Art and Design and an M.S. Ed. in Leadership in Museum Education.

Beau MacGregor
Owner, Manieri Motorworks LLC
Bellingham, Washington

As an Alaska native and long-time resident of western Washington, Beau has developed a lifelong passion for our local natural world. At a young age he served as a youth member of Skagit County Search and Rescue, a formative experience that fostered an early dedication to land conservation and environmental education. Beau believes that exposure to wilderness at a young age can foster a sense of stewardship, community and connection to place can define an individual throughout their life. Beau holds undergraduate degrees in Business Administration and Psychology from Western State College of Colorado and Western Washington University, respectively, and a Master's of Architecture from the University of Washington. As an Architect, he has NGO design experience in East Africa, public education design experience in Washington State, and residential design experience in Colorado. In 2009, Beau founded Savino Manieri Holdings, a real estate and automotive investment firm based in Bellingham, WA. He is an avid all-weather hiker, cyclist, skier, living in Bellingham and Seattle.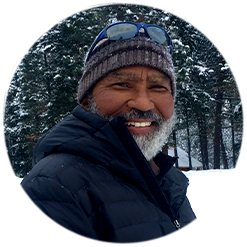 Carter McBride, Vice Chair
Principal, The Three SSS's LLC
Woodinville, Washington

Carter McBride has over 30 years of banking, biopharmaceutical, and higher-education experience. He is a member of the Washington State Sierra Club's Executive Committee and past Wilderness Awareness School's Board of Trustees, Outdoor Afro's Board of Directors, and National Outdoor Leadership School's Advisory Council. Carter is also a graduate of WAS's Anake Outdoor School, NOLS' Instructor Course and a Boy Scouts of America Wood Badge Recipient. Carter's immediate goal is to assist in the long-term sustainability of the Institute and act as a guide to further establish presence and position in moving the Institute forward while utilizing his professional background in marketing, multicultural inclusion and training that supports both the mission and strategic goals of the Institute. He graduated with a BS and MBA from the University of Central Oklahoma. Carter is an avid outdoors person, which includes primitive and traditional bushcraft skills while simultaneously embracing modern equipment and technology. Carter is grateful to live on both sides of the North Cascades in Twisp and Seattle, Washington.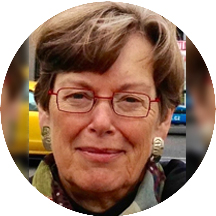 Nan McKay
Retired and active volunteer
Seattle, Washington

Nan McKay grew up in the Midwest, spent time on the East Coast and moved to the Northwest in 1971.  Nan developed and led the Environmental Sustainability Program for The Russell Family Foundation, managing grants to 160 nonprofit organizations.  She also provided critical leadership for three Washington Governors as Chair of the Puget Sound Action Team and Director of the Puget Sound Water Quality Authority.  She worked for local government associations in Oregon and Washington on issues including growth management, energy policy and juvenile justice.  Today Nan is the Senior Advisor to 501 Commons' Service Corps, co-chairs the board of the Sustainable Path Foundation, and serves on the Northwest Straits Marine Resources Commission, the board of Western Rivers Conservancyand as an emeritus member of the Advisory Council of the Salish Sea Institute.  She is a past chair of the North Cascade Institute's board and serves on its Resource Development and Governance Committees.  A lifelong believer in the power of nature-based education, she is eager to give young people opportunities to learn leadership skills.  She lives with her partner Howard Berglund in Seattle where she enjoys the arts, cooking and gardening.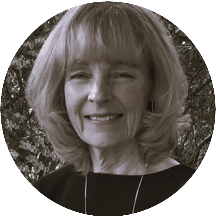 Colleen McShane
Ecologist (retired)
Colleen grew up in Pennsylvania, New Hampshire and California and was happiest exploring the woods and creeks with her five siblings wherever they lived. She received a BA in biology from the University of Colorado, a MS in ecology from Washington State University and a MBA from the University of Washington. She started her career as an ecologist at Battelle PNW Laboratory in Richland and fell in love with the stark beauty of the shrub-steppe landscape and the Columbia River. After moving to Seattle, Colleen worked for several consulting companies as a field ecologist and project manager. Ultimately she landed at Seattle City Light as the Director of Natural Resources and Hydro Licensing overseeing environmental permitting and compliance work on the Skagit River Hydroelectric Project. Now retired, Colleen is enjoying traveling, hiking, biking, reading and gardening.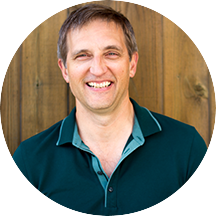 Martin Mehalchin
EVP, Integrated Loyalty Solutions
at Concentrix Catalyst
Seattle, Washington

Martin Mehalchin was raised in the Colorado Rockies and received a BA in International Affairs from University of Colorado. After earning his MBA at Cornell University and working as a consultant, Martin came to Seattle 11 years ago as a partner with Lenati, a Seattle-based marketing strategy firm. Inspired by the Institute's work in the community, Martin began offering some pro-bono marketing advice, which ultimately led him to his joining the Board in 2013. He now chairs the Marketing Committee and is proud to collaborate with an organization that has pioneered a multidisciplinary approach to conserving and protecting natural environments through education. In his free time, Martin travels near and far, always trying to get outdoors as much as possible with his family.


Priya Nanjappa
Vice President, Conservation Programs for the National Parks Conservation Association
Denver, Colorado
Priya Nanjappa is the Vice President of Conservation Programs for the National Parks Conservation Association. Prior to this role, she was a Commissioner specializing in Wildlife, Environment, and Reclamation for the Colorado Oil and Gas Conservation Commission and served as the Director of Operations for the nonprofit organization Conservation Science Partners. Priya has Bachelor's and Master's degrees in Biology with emphases in wildlife ecology and conservation biology. Her work has involved coordination between various agencies and partners, implementing conservation policies and guidance nationally and internationally, leading interdisciplinary teams and she has also maintained a steady number of scientific publications. Priya was the 2019 recipient of the PARC Visionary Leader Award—the first woman and second person of color to receive this award. In recent years, Priya has become particularly passionate about inclusivity, equity and diversity. Outside of work, Priya loves to camp, hike, and look for toads, one of her favorite amphibians.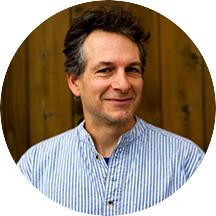 Byron Ricks
Senior Director of Content and Communications Experience, Salesforce
Carnation, Washington
Byron is Director of Content & Communications Experience at Salesforce and a graduate of Grinnell College. For more than 30 years, Byron has written about adventure in the natural world and worked in technology, from writing websites for the Smithsonian and other museums to leading teams at Microsoft. Byron's book, Homelands: Kayaking the Inside Passage, and assignments for such magazines as National Geographic Adventure, have taken him kayaking from Alaska to Seattle, dog sledding in Alaska's Brooks Range, and paddling among the colossal icebergs off Newfoundland. Byron believes that direct experience with wild places is enriching and transformative, and he's committed to sharing these opportunities with others. Byron chairs the Governance Committee, which defines board responsibilities and manages board recruitment. In his spare time, Byron's skill with the accordion comes in handy when he and his wife host Soundfalls, a show of live performance in the Snoqualmie Valley. He also aims to keep his surf ski upright during the annual Ski to Sea race in Bellingham.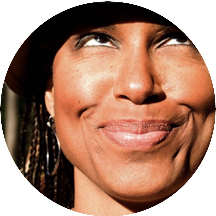 Denice Rochelle
Founder and Director, The Bronze Chapter
Denice was born in Seattle and has remained in the area because of the unique nature of Washington's oceanic, temperate rainforest, and desert climates. Washington has it all - and yet she rarely crosses paths with other Black and Brown people in her travels and outdoor activities. That's why she formed TheBronzeChapter.org, a 501c3 nonprofit that creates community at the intersection of identity and the outdoors. As the organization's Director, she strives to offer unique opportunities for Black, Indigenous, and people of color to learn about stewardship, conservation, and preservation of outdoor and wilderness spaces through skill-sharing, skill progressions, and safety education. Denice loves animals and board games, traveling and playing, camping and Happy Hour, and brings youthful and spirited enthusiasm and ambition to help underrepresented communities of color experience transformative learning experiences in nature.
Maureen Ryan
Founder-owner, Dark Creature LLC
Seattle, Washington
Maureen Ryan grew up at the confluence of the Allegheny and Monongahela Rivers in Pittsburgh and in the saltwater bays of coastal Massachusetts. After graduating with a BA in English, she taught environmental and outdoor education for six years, then completed a PhD in Evolution and Ecology at the University of California Davis. As an evolutionary ecologist and conservation biologist, she's studied amphibians, wetlands, and climate change for two+ decades alongside interdisciplinary teaching, design, and facilitation. Maureen co-led the Innovation Lab at Conservation Science Partners (2015-2021) and now works with colleagues around the world at the intersections of conservation, science, art, social equity, and creative processes through Dark Creature. She is happiest in the company of animals, dancing to electronic and world music, wielding a paintbrush, pencil, or blowtorch, traveling by water, or listening to people and nature through channels below and beyond her intellect.
George Sanders, Treasurer
Western Washington University (retired)
Bellingham, Washington
George Sanders taught accounting and financial management in not-for-profit entities and other accounting classes at Western Washington University until June 2017. He received a BS in Zoology from LSU, an MBA from the University of New Orleans and a PhD in business administration with an accounting emphasis from the University of Alabama in 1989. George has published research dealing with governmental accounting, the audit market, and accounting regulation in a number of academic and professional journals. Before starting his academic career, he worked as a field biologist for BioOceanic Research, Inc., a company that provided biodiversity assessments and pollution data for the waters off the coast of Louisiana. George enjoys traveling, kayaking, hiking, skiing, scuba, photography and competing in dog agility trials.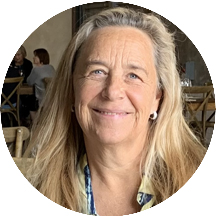 Nina Smith
Principal, 8484 Architecture
Nina was born and raised in Seattle. After undergraduate years at Princeton, Nina moved to New York and received an M.F.A. in Painting and Printmaking from Hunter College, CUNY. Following a decade of life in the fine arts in New York and San Francisco, Nina moved to Los Angeles for a Master of Architecture degree from Southern California Institute of Architecture. After years living in Milan and San Francisco, Nina is delighted to be back in the Pacific Northwest. Swimming, hiking, skiing, and gardening enforce her love of the outdoors and her gratitude for the healing powers and inspiration offered by the natural world.
Brad Tuininga, Chair
Vice President of Philanthropy, Whatcom Community Foundation
Bellingham, Washington
Prior to joining Whatcom Community Foundation as their Vice President of Philanthropy, Brad served as the Executive Director of Skagit Valley College Foundation, Resource Development Director for North Cascades Institute, Development Director for Bellingham Technical College Foundation, and Director of Operations and Development at Whatcom Community College Foundation. Before joining the Institute's board in 2021, Brad completed 7 years of service as a board member for the Association of Fundraising Professionals Advancement Northwest, and he currently serves as a board member for the Northwest Washington Estate Planning Council and leads the Skagit Estate Planning Seminars committee. Brad is a graduate of the Institute's Graduate Residency program, graduating with the 3rd cohort in 2005. When he's not at work, Brad enjoys being active and spending time outside hiking, biking, and skiing with his wife, Jenny and their two daughters, Campbell and Elise.
   
Mona West, Secretary
Startup Advisor and Fractional CMO
Bend, Oregon

Mona West has over 15 years of consumer product and retail marketing experience. She graduated with a BA from Yale University and an MBA from the Darden Business School/University of Virginia. Mona also serves on The Mountaineers advisory council. She's an avid hiker, scrambler and international adventure traveler, and lives in Oregon.
Advisory Council
Saul Weisberg
Executive Director Emeritus
Saul Weisberg "graduated" from his role as executive director and co-founder of North Cascades Institute, on June 30, 2021 after 35 years! He is a poet, ecologist, naturalist and writer who has explored the mountains and rivers of the Pacific Northwest for more than 45 years. Saul worked throughout the Northwest as a field biologist, fire lookout, commercial fisherman and National Park Service climbing ranger before starting the Institute in 1986. He is the author of Headwaters: Poems & Field Notes, From the Mountains to the Sea, North Cascades: The Story behind the Scenery, and with many other works. Saul served on the board of directors of the Association of Nature Center Administrators, the Natural History Network and the Environmental Education Association of Washington, and regularly consults on issues of nonprofit leadership, outdoor learning and conservation. Saul and his family live near the shores of the Salish Sea in Bellingham, Washington.
Media coverage of Saul includes "Follow The River: Saul Weisberg's Lifelong Journey Down the Skagit" — a profile by the Skagit Watershed Council — and several interview podcasts: "Exploring North Cascades National Park" from Living on Earth, "Parks as Classrooms" and "Park Connections" from National Parks Traveler.
Thomas Lowe Fleischner, PhD
Prescott College, AZ
Estella Leopold, PhD
Professor of Botany, University of Washington
Richard Louv
Author of Last Child in the Woods: Saving Our Children from Nature-Deficit Disorder
John Miles, PhD
Professor and Author
Robert Michael Pyle, PhD
Author, Conservationist and Lepidopterist