Diablo Lake Afternoon Tours
Event Details
Adult (Age 13-61)

$30.00

Senior (Age 62+)

$28.00

Youth (3-12)

$15.00

Infant (0-2)

free
Update: Due to the Sourdough Fire burning in the Diablo Lake area and closure of State Route 20, we are cancelling all upcoming Skagit Tours until further notice. If you have already registered, we will be in contact with you to issue a full refund. Thank you for your understanding in this challenging time.


---
North Cascades Institute, in partnership with Seattle City Light and North Cascades National Park, welcomes visitors to the Upper Skagit Valley and North Cascades National Park for an interactive experience perfect for locals and out-of-towners alike. Experience the jaw-dropping beauty of Diablo Lake and the North Cascades on a guided boat tour!
Afternoon Cruises run Fridays, Saturdays and Sundays from June 30 to September 3. Check-in begins at 2:00 pm.  All tours are approximately 2 hours long including check-in and orientation. 
Click here to learn about Lake & Lunch Cruises. Click here to learn about Fall Morning cruises.
On the Diablo Lake Afternoon Cruise, you will learn about the area's natural history, including biodiversity and geology, as well as the unique relationship between the North Cascades environment and the Skagit River Hydroelectric Project, which provides clean, low-cost, renewable power to the citizens of Seattle. The history of the Project and the area's indigenous inhabitants are also included in this multifaceted cruise.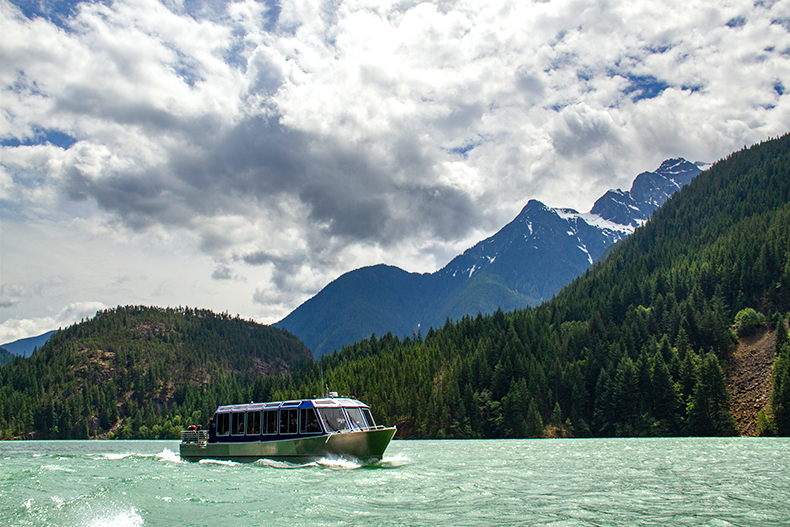 The adventure begins by boarding the Alice Ross IV – a modern watercraft designed especially for Skagit Tours by Rozema Boatworks in Bayview, Washington. The boat features heating and air conditioning, and drinking water as well as an onboard bathroom, and the cabin's roof is mostly glass to allow for the best possible views. A 14-foot open aft deck also allows passengers to enjoy the tour from outside.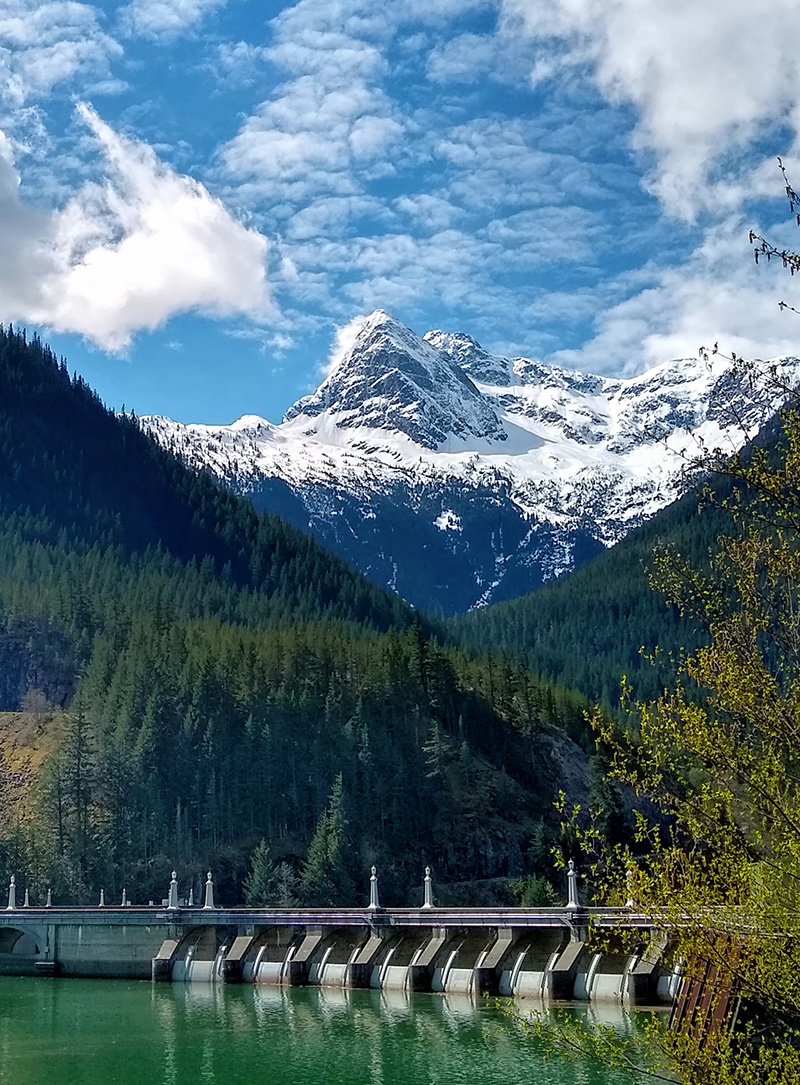 As you cruise the glacier-fed Diablo Lake, you'll learn about the surrounding wildlife habitat and enjoy views of snow-clad mountain peaks, islands and waterfalls. Experience parts of the lake that are hidden from view when traveling the highway or trails. Your tour will come alive with stories about the early explorers and settlers in the area and the challenges of building the three Skagit River Hydroelectric Project dams and powerhouses in a very remote location.
Whether this is your first time taking a Diablo Lake Boat Tour, or you have joined us many times before, this is an adventurous and enriching way to experience the inspiring North Cascades landscape.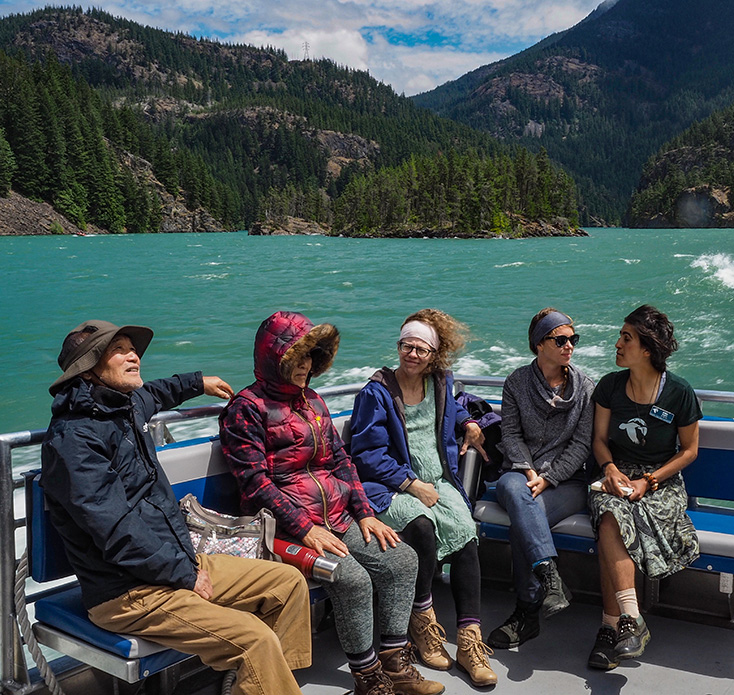 Please allow extra time for travel due to road construction on the North Cascades Highway.  For more information, call (360) 854-2599 or send us an email.