Base Camp Learning and Lodging
Event Details
Where

North Cascades Environmental Learning Center

Instructor

Institute staff

Quadruple Accommodations

$90.00

Quadruple (Shoulder Season)

$78.75

Triple Accommodations

$103.00

Triple (Shoulder Season)

$92.00

Double Accommodations

$128.00

Double (Shoulder Season)

$113.00

Single Accommodations

$195.00

Single (Shoulder Season)

$165.00

Tuition Includes

Lodging, three organic meals and guided outdoor activities in North Cascades National Park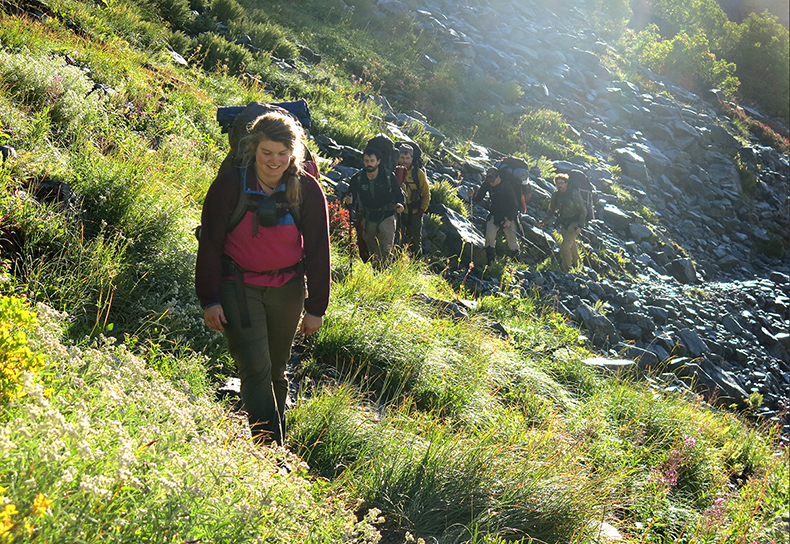 ---
What is Base Camp?
Base Camp is your opportunity to stay and play in the heart of North Cascades National Park for overnight learning adventures with meals and accommodations at the North Cascades Environmental Learning Center. Come explore  "the American Alps" while enjoying the comforts of our award-winning campus. Each night of your stay includes:
COMFORTABLE ACCOMMODATIONS
Guests enjoy private rooms in our comfortable lodges.
THREE DELICIOUS  MEALS
Our lakeside dining hall serves up delicious menus for breakfast, lunch and dinner using locally-sourced, organic ingredients. 
OUTDOOR LEARNING ADVENTURES
Our educational staff will guide you on explorations of the natural and cultural history of North Cascades National Park. Sample activities include:
Learn about the ecology of the Diablo Lake area on local hikes
Nature Bingo
Stargazing with a star wheel and starry storytelling
The Fungus Among Us
Conifer Explorations to the Waterfall
Cultural Histories of the Upper Skagit Valley
and more engaging self-guided activities designed by our staff
Pricing & Accommodations
Base Camp pricing is determined by how your family or friends group fill a lodge room. All lodge rooms contain 2 bunk sets (4 twin beds). 
Please note: Although the Hostel room remains an option on the registration page, it is not available in 2021 due to COVID-19.
   
SHOULDER SEASON: January - May/November - December
Private (single accommodations) - $165 
Couple (double accommodations) - $113 per person
3 People (triple accommodations) - $92 per person
4 People (quadruple accommodations) - $78.75 per person
REGULAR SEASON: June - October
Private (single accommodations) - $195
Couple (double accommodations) - $128 per person
3 People (triple accommodations) - $103 per person
4 People (quadruple accommodations) - $90 per person
We encourage people to bring their own bedding and towels but have linens for an additional rental fee of $10 per person for the duration of your stay. Children under 3 are free.
Coronavirus Safety during your stay:
Participant and staff safety are our priority. Vaccination, and pre-travel testing of non-vaccinated participants, is the best way to limit the spread of COVID-19. We strongly recommend that Institute participants complete vaccination or be tested negative for COVID-19 within 3 days of arriving at Institute programs based at the Environmental Learning Center. If you have a positive test result or are exhibiting any COVID-19 symptoms, please cancel your registration to receive a full refund.
Please review our Coronavirus Safety Precautions to learn more about how we are are working to keep Institute participants and staff safe.