Northwest Youth Leadership Summit
november 16-17, 2018 at the Moutaineers seattle program center
Youth ages 16-26 who have participated in outdoor, leadership and/or stewardship programs: YOU are invited to the Northwest Youth Leadership Summit November 17 at The Mountaineers Seattle Program Center! Please also join us on November 16 for free field trips to Seattle-area sites.
Check back soon for more event and sign up information!
At the Summit, you will:
Have access to free Friday field trips in the Seattle-area
Enhance your leadership, communication, and collaboration skills in preparation for job and college applications
Meet and connect with regional service organizations to learn about next-step opportunities, jobs and internships
Learn from like-minded peers about career options available in conservation, outdoor and environmental fields
Build your peer network of people interested in the outdoors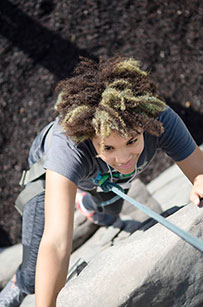 The Summit includes skill-building breakout sessions, a youth speakers, career and networking opportunities, and outdoor adventures. More than 150 youth will participate in the conference aimed to provide tools for conservation leaders to build their awareness, learning, inspiration and engagement to help equip them to take action towards conservation.
Questions? Contact us at youth@ncascades.org or call (360) 854-2588.
---
The Summit is hosted by:
---
The 2017 Northwest Youth Leadership Summit was held at The Mountaineers Seattle Program Center on November 4. You can read a blog post about this incredible gathering here.