Meet the talented crew of Youth Leadership Adventures 2020 instructors!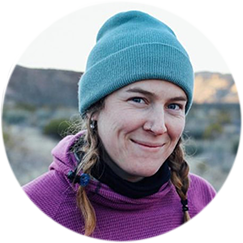 Elle Gasperini
Youth Leadership Coordinator
Elle grew up in Minnesota, building forts, stomping in mud puddles and going on backyard adventures as a kid. She fell in love with the Pacific Northwest while studying Environmental Policy at the University of Puget Sound. After graduating, she worked as an Outward Bound Instructor among the lakes and white pines of Minnesota & mesas, canyons and rivers of the Big Bend region of Texas. Now back in the PNW, Elle is excited to continue deepening her own understanding of the history, processes and relationships that connect us to each other and to the planet we inhabit and hopefully spark inspiration for others to do the same. She began her North Cascades Institute journey in Fall 2018 as a Mountain School instructor and is excited for the next challenge with Youth Leadership Adventures. When not facilitating experiences for others in the outdoors, she can usually be found curled up drinking tea and reading a book after a day of climbing, snowboarding or paddling with friends.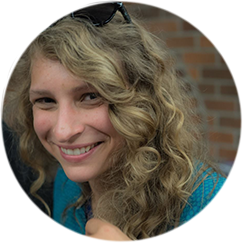 Julie Stone
Youth Leadership Manager
Julie grew up in the wilds of Whatcom Falls Park, traversing deer trails to explore the green spaces of Bellingham, WA. She developed an appreciation for trails while hiking, skiing, running and climbing in the North Cascades. After graduating from Western Washington University, Julie started digging in the dirt and living outside while working for Montana Conservation Corps, Southwest Conservation Corps and Northwest Service Academy.  She then let her love of public lands, stewardship and connecting with youth bring her back to the North Cascades, first with the National Parks Service and now with North Cascades Institute. In her off time, Julie enjoys mushroom hunting, fishing, canning and eating her foraged goods. 
Marilú Fernández Silva
Assistant Program Instructor
Surrounded by tulip and berry fields, Marilú grew up in La Conner before venturing off to Seattle to study At the University of Washington where she majored in Latin American and Caribbean Studies. The North Cascades has a special place in she heart ever since she attended Youth Leadership Adventures (YLA) program in the summer of 2015. After graduation, she joined NCI as an assistant program instructor in June of 2019. Today she assists in coordinating trips for the YLA program. In her spare time, Marilù spends her time hiking, cooking or binge-watching a Netflix series.