Students arrive at the North Cascades Environmental Learning Center with their school group and are divided into small trail groups with approximately a one-to-five adult/student ratio. Teachers and chaperones are an integral part of Mountain School, participating fully in all activities. North Cascades Institute education staff design lessons, provide leadership and train instructors at Mountain School. Mountain School instructors include North Cascades Institute staff, graduate students enrolled in the Masters in Environmental Education program through Western Washington University and National Park rangers. 
Leadership
Codi Hamblin
School Programs Manager
 A passion for connecting people with the natural world originally brought Codi to North Cascades Institute as a graduate student where she lived, studied and taught Institute programs at the Environmental Learning Center. Prior to graduate school, Codi received her B.A. in Environmental Journalism at Huxley College and wrote for  Skagit County newspapers. At the Institute, she provides leadership for Mountain School, Snow School, Forest School and the Youth Ambassadors program.
Molly Harrigan
Education Manager
The natural world has been a strong ally for Molly to understand herself internally and in connection to community. She believes that all people deserve access to this type of opportunity. Molly graduated from Western Washington University in 2002 with a degree in Recreation Therapy and minor in Psychology. She has spent about 20 years managing and providing direct recreation services to people with disabilities in Illinois and Washington. Some of her favorite programs have included supporting a City garden with greenhouse, snow sports, adaptive biking and traveling with people with various disabilities.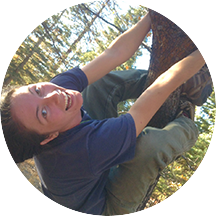 Mari Schramm
Program Coordinator
Growing up in the mountains around Chelan, Mari has always loved working and playing in the North Cascades. Her love for the outdoors compelled her to study Biological Research and Environmental Studies at Gonzaga University where she graduated in 2015. Mari has generally spent her summers doing post-wildfire plant research with Forest Service crews in the eastern Cascades, while working as an outdoor educator during the school year. 
Zoe Wadkins
Program Coordinator
Raised among the salty waters of the Salish Sea, Zoe spent her youth immersed in tidepools and the forests of the Pacific Northwest. After witnessing the profundity that is fostered through an appreciation for the natural world, Zoe sought a path that fuses natural curiosity with lifelong learning and children's laughter. Since 2007, she has facilitated after-school programs, STEM-based sailing camps and informal classroom experiences all across the world. After earning an M.Ed. in 2018 from Huxley College of the Environment at Western Washington University and North Cascades Institute, she found her love for ecology.
Instructional Team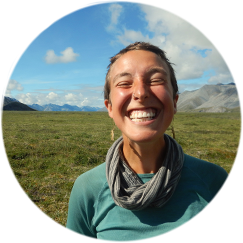 Emily Bedker
Emily hails from the Lakes Country of Minnesota, and feels most at home floating in a canoe and listening to loon calls. She has spent four summers frolicking in alpine meadows, napping on flat rocks in the sun, and guiding young women's canoeing and backpacking trips in wild places like the Boundary Waters Canoe Area Wilderness, the Beartooth Range of Montana and the Arctic National Wildlife Refuge. Emily's teaching is informed by experiences in early childhood classrooms and features radical empathy, intentional communication and brave curiosity. She found her way to the North Cascades after searching far and wide for a place that has canoes, snowy mountains and a mission to make wild places feel like home for young people.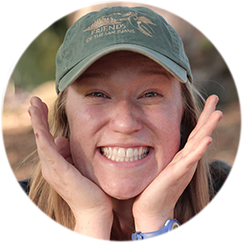 Alexa Brandt
Program Instructor
Alexa was born and raised in the beautiful Pacific Northwest, residing in Renton and Kent before moving to Bellingham to study at Western Washington University. Each year growing up, her family ventured out backpacking around the Washington Coast. This is where Alexa first fell in love with nature and it is still one of her favorite places to this day. She ultimately decided to let this passion guide her in studying Environmental Science at Western Washington University. Over the last couple years, Alexa has been gaining habitat monitoring and environmental education experience working with the Nooksack Salmon Enhancement Association, Wild Whatcom and YMCA Camp Seymour. She is stoked for this opportunity to help foster and empower youth to explore self-growth, stewardship, curiosity and respect for the ecosystems in this beautiful state.
Martha Campbell
Martha grew up among the junipers, ponderosa pines and manzanita bushes of Bend, Oregon, and spent much of her childhood in the High Desert and Cascade Mountains. Since then, her explorations have taken her to the highlands of Central Arizona and the coastal deserts of Sonora, Mexico, where she studied environmental science and education at Prescott College, and later to the San Juan Islands and North Cascades of Washington, where she has been working as an environmental educator. Martha is passionate about sharing love and curiosity for the natural world with students through interdisciplinary and experiential learning in the outdoors.
Hazel Cashman
Hazel was lucky enough to grow up in Bellingham, Washington with the North Cascades right in her backyard. Attending Bates College to study geology and anthropology brought her to Maine, where she discovered her interest in experiential education through a NOLS course and a week spent leading new students on an orientation trip along the Appalachian Trail. After graduating she worked with middle school students as an outdoor educator and sea kayak guide for Rippleffect on an island campus in Casco Bay, Maine, where she learned how to facilitate and have fun whatever the weather. She then had the road trip of a lifetime hiking, camping, and skiing her way across the country to Washington. Back in the North Cascades, Hazel is so excited to again experience the joy of living and learning in this incredible ecosystem, and to share that joy with others while deepening her appreciation for the place she will always call home
Bernt Goodson
Bernt grew up wandering amongst the dense green forests of his Washington home near the town of Monroe. During these early life experiences, he found a love and curiosity for the natural world. This eventually led him to Eastern Washington University, where he graduated in 2018 with a degree in environmental science, emphasizing in geology. While in college, Bernt worked as an outdoor guide and instructor at the University. He also gained experience in public outreach working with environmental non-profits. All the while he never lost his childhood desire to wander. Upon graduating, Bernt took the opportunity to fulfill a long-held dream of hiking the Pacific Crest Trail from Mexico to Canada. His favorite part of the trail was hiking through the North Cascades in early Fall. Bernt is excited to facilitate experiences that connect others to wonders of this great place.
Travis Houle
Travis found a home in the North Cascades while serving as a Naturalist at Holden Village, a remote mining town turned Lutheran retreat center in the upper reaches of the Lake Chelan Basin. At Holden he worked to engage visitors in a half-billion dollar cleanup of the former copper mine site, gaining a passion for bridging diverse perspectives on Nature. Travis blends a background in science research with a joy for creative expression to provide compassionate and curiosity based learning experiences.
Addie Irvin
Addie is originally from Birmingham, Alabama and has always loved exploring the natural world. While studying Biology at Franklin and Marshall College in Pennsylvania, Addie spent her time sharing the wonders of the outdoors with others. She fell in love with the crisp water and bighorn sheep as a white water raft guide, explored the diverse tropical marine ecosystems while studying in Panama, and developed a passion for teaching as she led student groups on backpacking trips. Last summer, she led these trips in the North Cascades and was enthralled by this unique area. She is so excited to return and share the wonders of the North Cascades with others.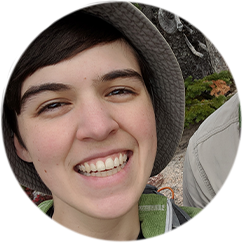 Jillian Ross
Program Instructor
Jillian grew up in Iowa, but her favorite memories are of summers spent with family in Michigan's Upper Peninsula. There she enjoyed spending time in the North Woods, picking berries, collecting rocks and sharing stories around the campfire. Her love for the outdoors grew through outdoor adventure experiences and her work as a camp counselor and wilderness trip leader. Jillian studied Recreation, Park and Tourism Administration at Western Illinois University. Jillian is excited to join the North Cascades Institute staff. She enjoys being in a community of engaged learners, sharing the joy and wonder of nature with others, and watching how students bloom outside the classroom.