Salish Seaweed Garden: A Day of Sea Veggie Foraging, Feasting and Ecology
Event Details
Did you know the most nutritious vegetable on earth grows in the Salish Sea? For thousands of years, all across the Pacific Rim, seaweeds have been celebrated—as superfoods, medicine, fishing line, and even tax payments in ancient Japan!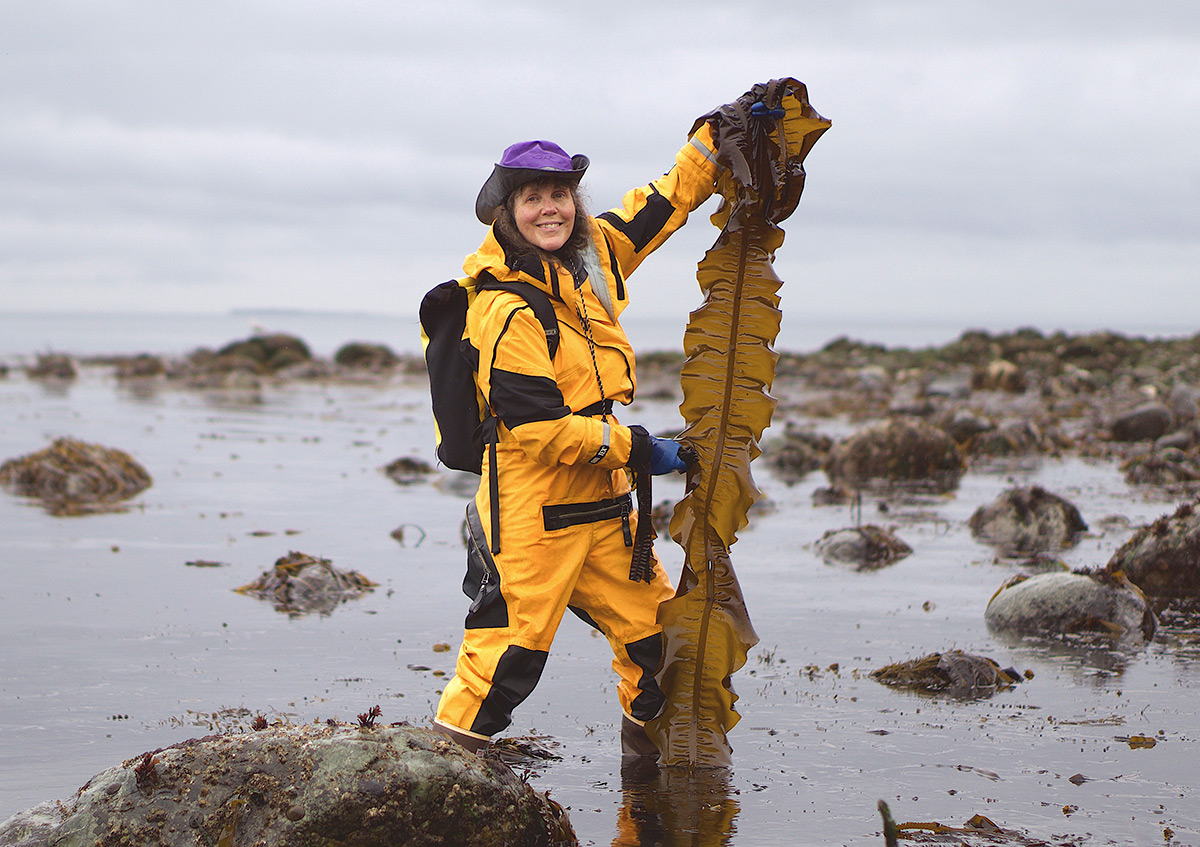 Join us for a day on Whidbey Island to learn about the amazing seaweed gardens growing right out our backdoor with Jennifer Hahn, naturalist, seaweed scientist, and author of "Pacific Feast: A Cook's Guide to West Coast Foraging and Cuisine." Jennifer, who teaches at Fairhaven College, will also teach us about kelp ecology, sustainable seaweed harvesting techniques, cuisine, ecological threats, nutrition, and potential pollutants.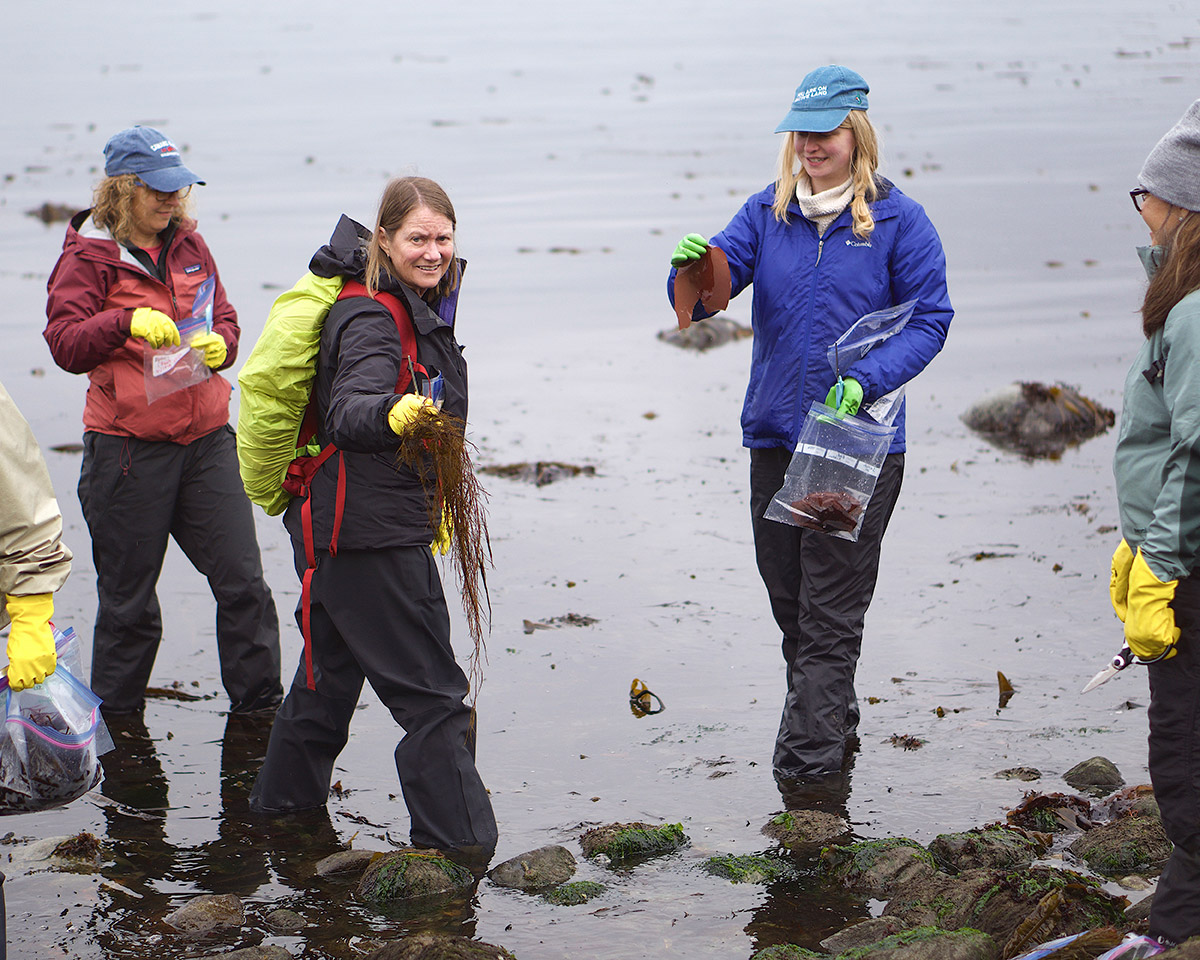 Our one-day workshop at Fort Ebey State Park is perfectly-timed: we'll meet during a minus spring tide and the one-month window of public recreational seaweed harvesting at a state park. We'll beach walk or wade in our boots, collect fresh sea vegetables, then carry our bounty to our "Kelp Kitchen"— the park's covered picnic shelter.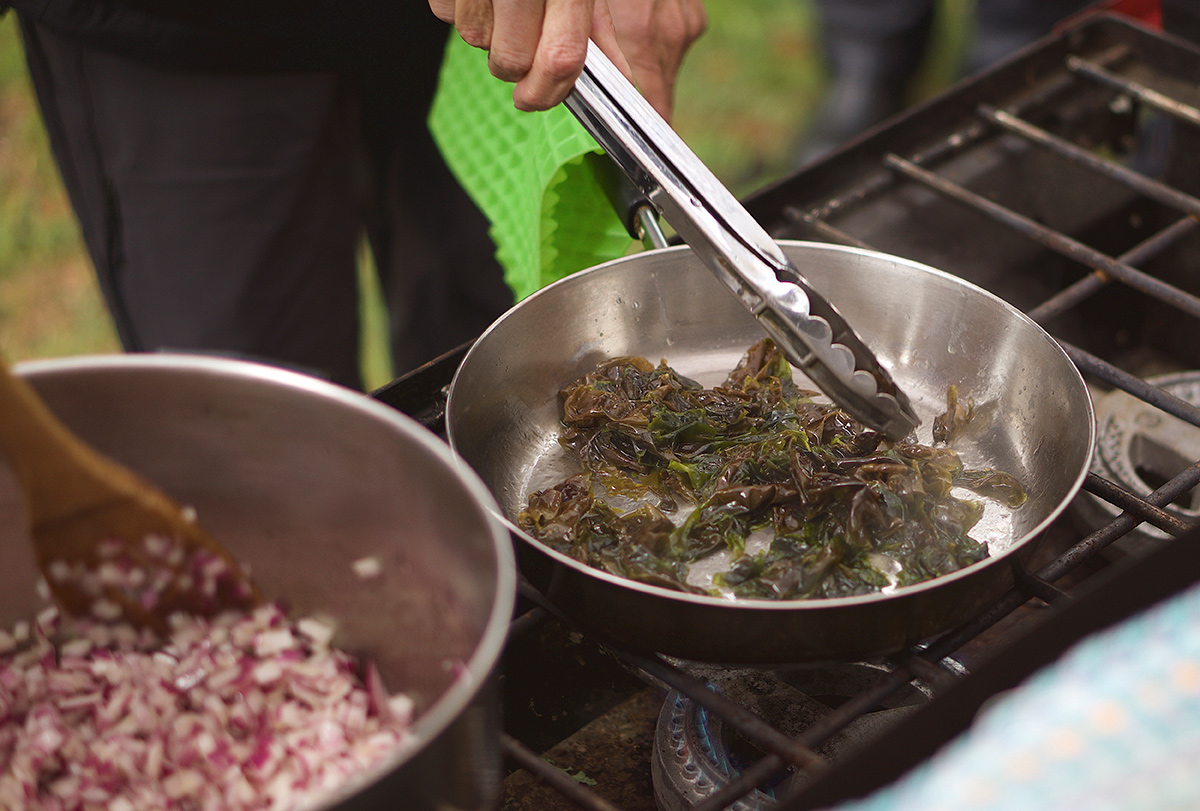 Then it's time to get your chef's knife ready! Ever try chocolate ocean pudding? How about spring-green "fettuccine" sliced from fresh kelp that is packed with minerals, offering a glorious "tooth" and gluten free?
We'll cook up a memorable feast of 5 dishes while learning about the ways to preserve seaweeds for the future. Materials cost is included in the fee.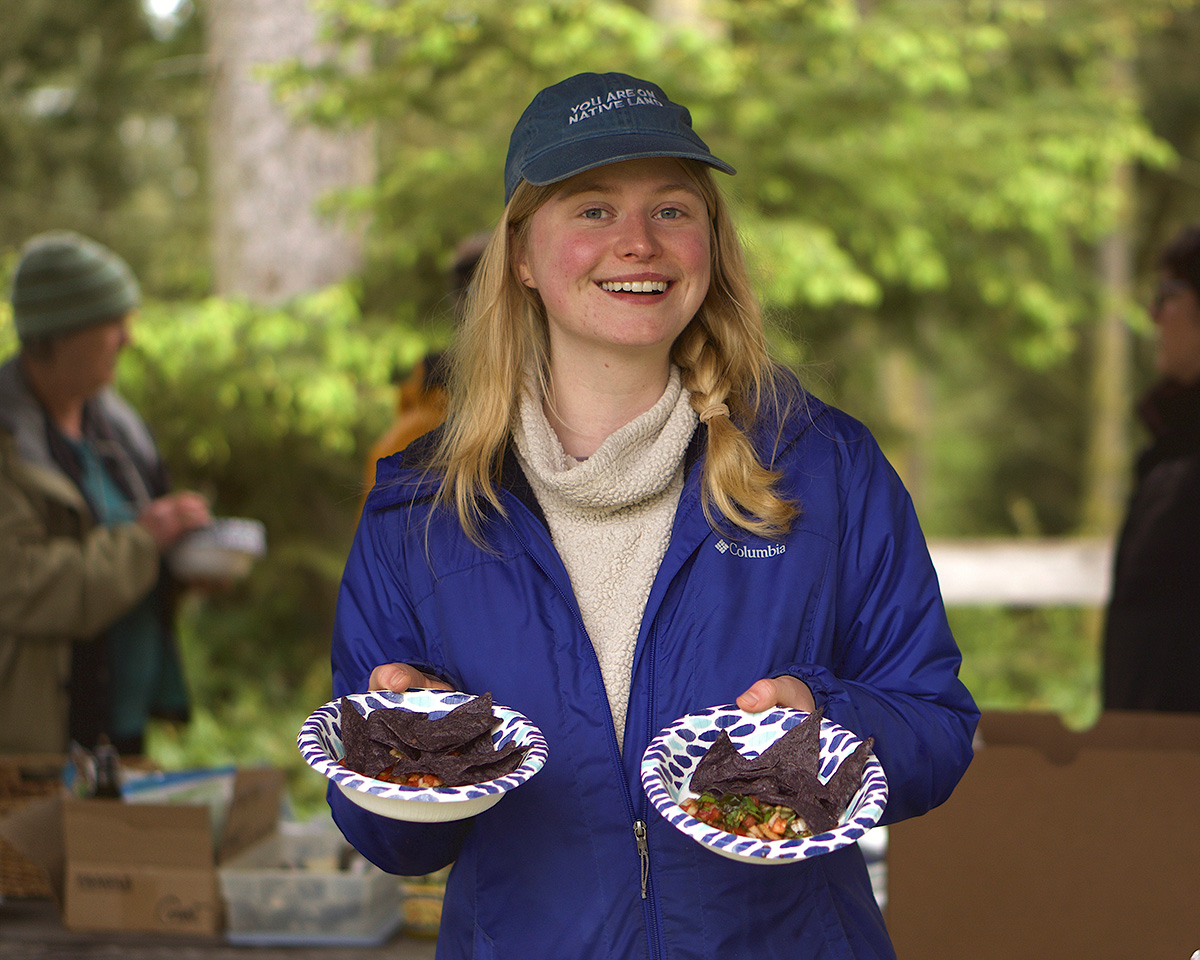 You can buy a Recreational Seaweed & Shellfish License and harvest for yourself, or just come, watch, and soak up the Salish Seaweed wisdom. You will also need a Discovery Pass to park at Fort Ebey, or plan on paying $10 to park for the day.