We believe that shared experiences in nature strengthen community. Coming together outside, we can leave behind the pressures that isolate, distract, and divide us. We learn, explore, and challenge ourselves, and find common ground. This is even more important for our children, who need time outside, with mentors and educators who can help them move beyond their fears of bullying, school shootings, a changing climate and an uncertain future.
Your support of North Cascades Institute youth programs creates space for kids to learn, discover, grow, lead, restore, and share experiences that inspire them to action.
When we give together, we take a stance to act together to protect our beloved and troubled world!
---
Give BIG for Youth 
Thank you to all those who gave BIG on May 8! What a fun day and we met our match* thanks to you! 
Did you miss the BIG day? Don't worry, there's still time to make a gift to support our Give BIG for Youth campaign. We've raised $137,585 toward our goal of $150,000 and you can help us with the final push.
GIVE TODAY
Or call (360) 854-2599 to make a donation by phone. For other ways to donate, see Ways To Give.
Thank you for making a donation by May 24 to help young people discover, grow, lead, restore, and share experiences in nature that inspire them to action.
*Special thanks to Tom and Sonya Campion, The Sharing Foundation, and Drs. Sterling and Sandra Clarren for generously creating this challenge match.
---
Thank you for giving BIG for youth! Whatever amount you're able to donate today will help young people: 
Every year there are kids that struggle in a classroom setting, but out in nature they are different: answering questions and coming alive. Mountain School provides a setting for them to succeed. Students return years later talking about their trip.
— Gretchen, Centennial Elementary Teacher
85% of teachers report that Mountain School equalizes the learning environment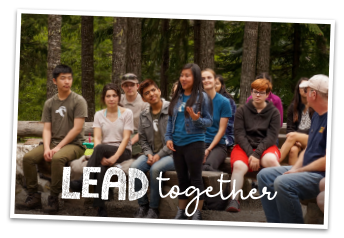 I've learned to express my own ideas and opinions. Talking comfortably with others has expanded my view on becoming a leader. This trip has changed the way I think about leadership, other people, and having a voice.
— 2018 Youth Leadership Adventures participant
87% of students report seeing themselves as leaders after Youth Leadership Adventures
Our students live along Mt. Baker Highway, which ends at the stunning Artist Point vista. Yet most have never seen the viewpoint, played at the ski area, or hiked the trails. Hands-on experiments with inspiring instructors enhance students' academic experience and instill connection to the natural world.
— Neal, Mount Baker Jr. High Teacher about Snow School
4,560 third-twelfth grade students experience the North Cascades ecosystem annually, many for the first time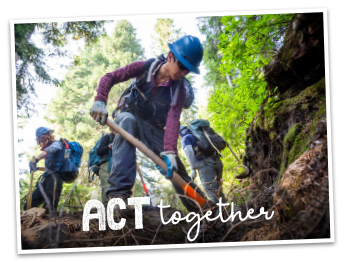 My 12 days out here has made me more aware of my choices and how they affect the environment. I feel more prepared to educate others about climate change and how to show them the difference they can make.
— 2017 Youth Leadership Adventures participant
91% of students leave Youth Leadership Adventures knowing how to reduce climate change impacts
---
Learn more about our youth programs and scholarship opportunities