Watercolor Mountains in Monochrome
Event Details
Watercolors are a beautifully unpredictable medium. In this two-hour workshop environmental artist and writer Claire Giordano will show us how to create a beautiful North Cascades mountain scene from start to finish.
From making expressive skies to sharing her shortcut techniques for painting trees and rock, Claire breaks down the complexities of watercolor into fun and easy to follow steps that embrace the natural tendencies of the medium. And, by utilizing the unique beauty of a single pigment of color, she invites us to explore the stunning ways watercolor can capture light and shadow.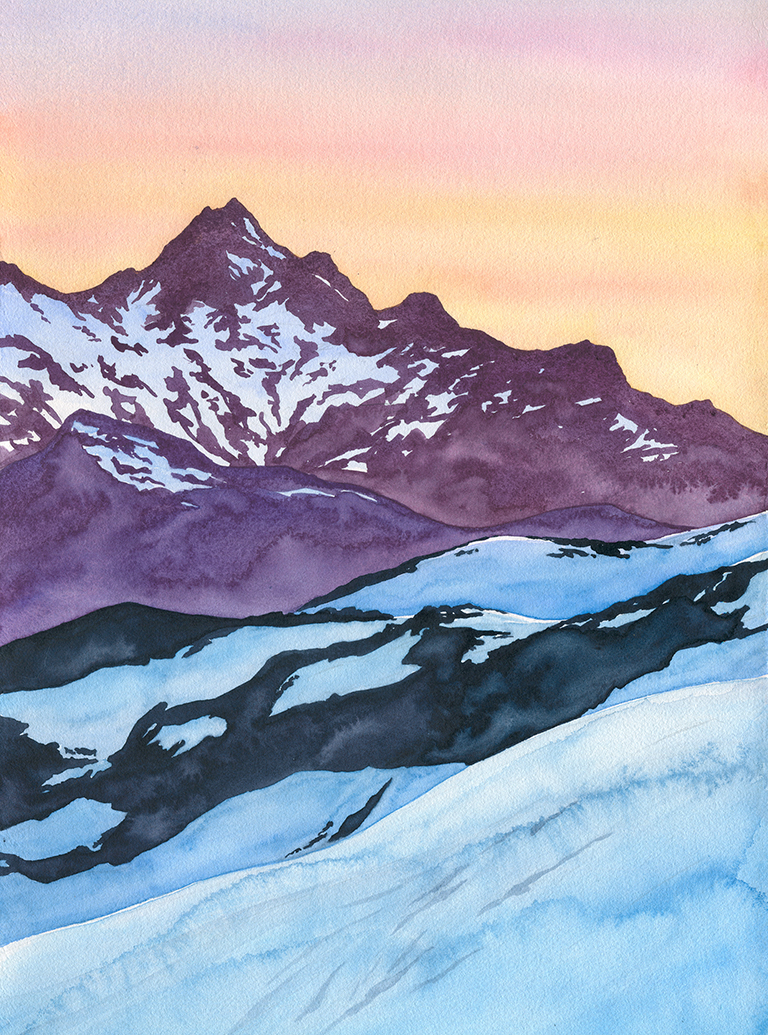 Note: if you attended this course in 2021, we will be focusing on a different mountainscape for 2022 so that you can learn her techniques using new mountain scenery.