Spring Stewardship Weekend
Event Details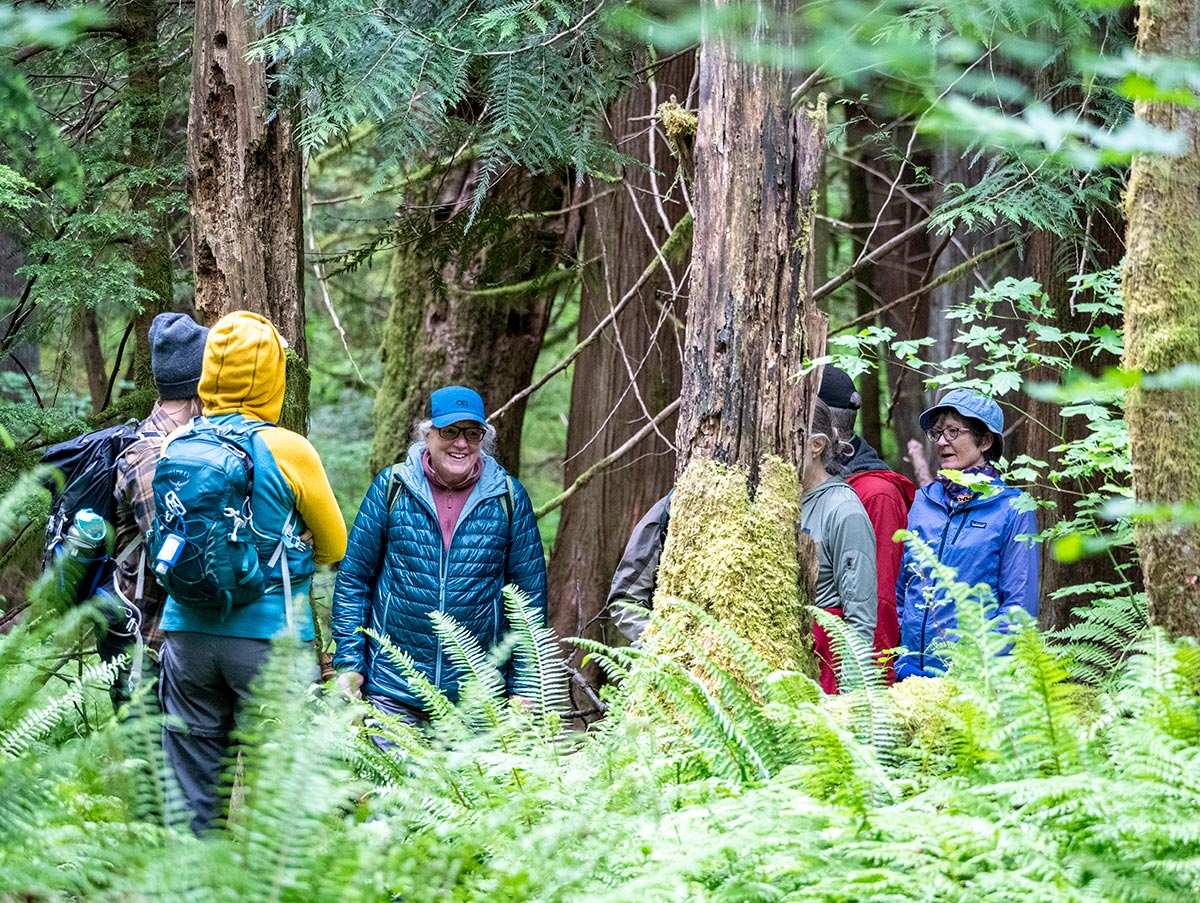 Following construction of the North Cascades Environmental Learning Center, dozens of volunteer Stewards helped the Institute plant more than 22,000 native shrubs and trees throughout the campus to rehabilitate the long-used site. Now, ten years later, those plants are doing well thanks to continued attention from volunteers.
For this specially-priced weekend, join the National Park Service and Institute naturalists in tending to our native flora and habitat surrounding the Learning Center. A variety of essential projects will be waiting for us, including thinning, mulching and invasive plant removal, trail maintenance etc. ... Your hard work will be rewarded when our kitchen crew serves up delicious meals prepared with local, organic ingredients. We'll wrap up each day with evening presentations and campfire discussions before you retire to our comfortable guest lodges with the satisfaction of a job well done.
If you're looking for a way to "give back" to the North Cascades and contribute to the Institute's conservation mission, the Stewardship Weekend might be just what you're looking for!
Youth under the age of 18 must be accompanied by an adult. Scholarships and Student, Military and Disability discounts are be available for most in-person programs. Call (360) 854-2599 for more info!