Mount Rainier: An Artist's Tour
Event Details
Author and illustrator Molly Hashimoto has created another beautiful look at the natural world in her new book Mount Rainier National Park: An Artist's Tour.
"When you experience such expansive beauty as is found at Mount Rainier, you want to tell everyone else about it, and for me, art is how I communicate my passion."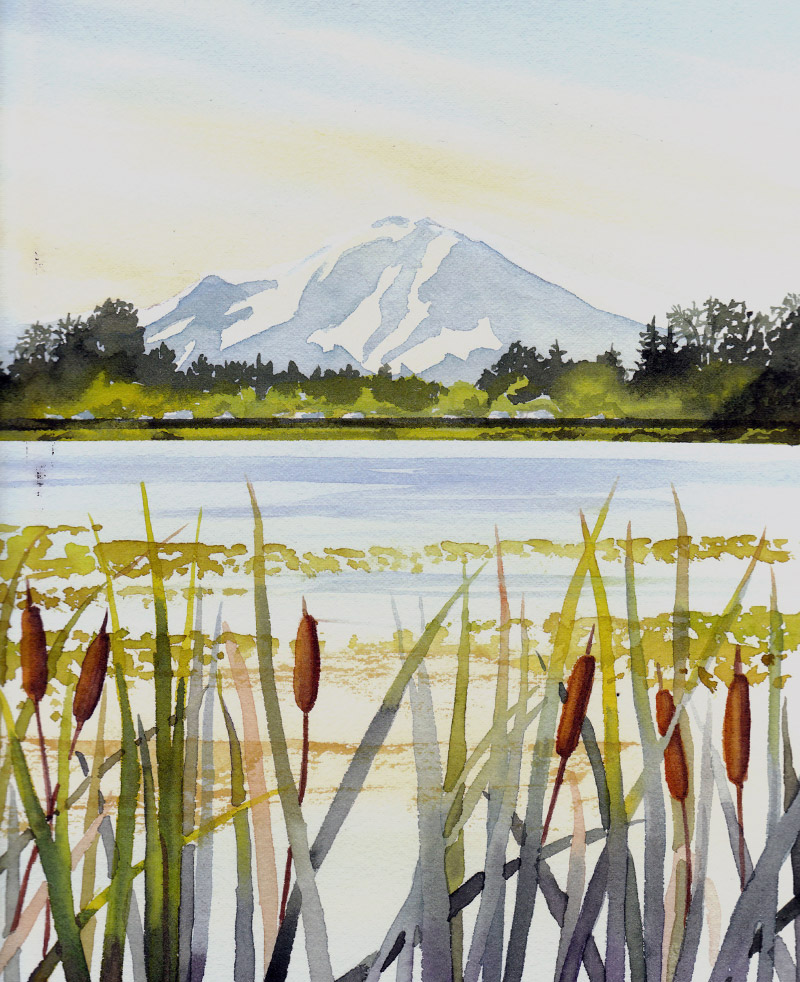 "I've visited all parts of the park, and the diversity is part of the wonder," Hashimoto explains. "Elevation can differ by thousands of feet—for example, between Paradise at 5,400 feet and Grove of the Patriarchs at 2,200 feet. Slender subalpine firs thrive at Paradise, and 1,000-year-old Douglas firs and Western red cedars survive at Ohanapecosh."
In this ONLINE course, Molly will share stories, historical tidbits, watercolor paintings and sketches from her favorite places within the Park. She will also provide a live painting demonstration of forest subalpine species found at both Mt Rainier National Park and North Cascades National Park, home to North Cascades Institute.
If you can't make this specific date or time, you can still register and we will send you a YouTube link to the workshop to view on your own time! All registrants will have access to the class recording for a limited time a few after the workshop.
Molly Hashimoto is dedicated to connecting people of all ages to nature through hands-on art experiences. She teaches and leads plein air watercolor workshops around the West, including at the North Cascades Institute, Yellowstone Forever Institute, and Sitka Center for Art and Ecology. Molly lives in Seattle, Washington. Her work appears on calendars and cards, and she is the author and artist of Colors of the West and Birds of the West. Visit her website at mollyhashimoto.com.